Top 5 Must-Have Essentials for Your Trade Show Booth
Amid today's quickly evolving technology and virtual marketing, the "old school" way of marketing, your business still has a place. And one technique that fits the bill is trade show booth marketing.
Why?
Because trade shows enable you to both show off your brand and network with large volumes of potential customers or business partners in one place. And research shows that meeting with customers at a trade show is far less expensive than doing the same in-office — $117 cheaper per person, to be exact.
It's no surprise that trade show booths remain one of today's most successful and most popular ways of reaching new clients, marketing your company, and promoting your products.
For your booth to be a success, it must stand out for all the right reasons. Here's a rundown on the top five things you need to make your trade show booth one of your best marketing resources.
1. Digital Signage
To create an unforgettable trade show booth experience, consider adding a digital sign to your booth. These signs combine the power of video content and touch screens to provide your guests with extraordinary experiences.
Your visitors will instantly be drawn to this engaging technology, versus having a stagnant sign.
With your digital sign, you can present video demos of new offerings so that potential buyers can more easily understand how they work. These signs are also handy for running promotional loop videos and even giving presentations at your booth.
Be sure to clearly include your business' logo, colors, and name in the sign for branding. Likewise, make sure that the color story of your brand is present throughout your booth. The vibe that visitors get from viewing your digital sign should mirror the vibe they get from seeing your booth design.
2. Retractable Stands
Another must-have for a winning trade show booth is convenience and portability.
You can achieve this by using a retractable banner stand that features a flat graphic, like your logo or a photo of your company or product. The banner stand can also feature lists of unique selling points of your products and services.
This type of stand offers the benefit of being lightweight, portable, and simple and quick to set up or break down.
Plus, these stands can easily retract to become compact, so storing them is a non-issue. Business owners in virtually every industry embrace these stands for their affordable price points as well.
Try Express Event Printing
Create custom prints, banners, signs,
programs, everything you need for an event.
3. Charging Port
Your potential customers may walk around your trade show with nearly dead iPhone or Android batteries. Be their savior by offering a complimentary charging port at your trade show booth.
Providing a free smartphone charging area is an excellent method for drawing traffic to you. While your guests charge their phones, they will have no choice but to view your booth's content and browse through the products you are showcasing.
You'll also engage with these visitors and introduce your company, marketing messages, and offerings to them. These guests might purchase nothing from you that day, but they'll be more likely to remember you when they're in the market for your type of offering in the future.
4. Furniture
Yet another way to get visitors to spend a little more time at your trade show booth is to offer lounge furniture in the area surrounding your booth.
These furnishings don't have to be bulky or expensive — think beanbag chairs rather than plush sofas. Don't be surprised when visitors, especially younger buyers like millennials, snag a beanbag to work on tablets or simply to wind down and relax their feet.
Either way, use this as an opportunity to talk with them or set up promotional banners near their chairs.
5. Use Interactive Tech
Bringing in today's newest technologies, like virtual reality, can also capture the attention of your trade show visitors. Simply hire a marketing service provider film and then edit a custom virtual reality video that will tell the story of your brand to trade show visitors.
For instance, your virtual reality video could allow your guests to "walk through" your office or facilities while simultaneously seeing branded graphics throughout the video.
These graphics could display your product specifications and more details about your company. This technology is especially helpful for showcasing large products that are impossible for you to drag with you to your trade show booth. You can even have your service provider create game-changing custom branded virtual reality games for your business.
With virtual reality, you can easily maximize your company's presence at your trade show and ultimately grow your sales revenue.
Elevate your booth's appearance and function with easy today
If you're serious about honing your promotional and marketing strategy this year, creating a winning booth should ideally be high on your to-do list. Media outlets, vloggers, and social media are covering these types of shows more extensively than ever before, so now couldn't be a better time for your business to capitalize on the growing buzz around these shows.
Consider incorporating these booth elements into your own booth at your next trade show. In no time, you'll have a wide and reliable network of clients and partners, boosting your brand's growth potential with each show you go to.
---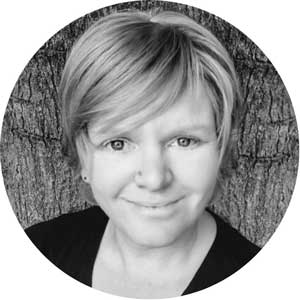 Author: Cyd Ross
Cyd Ross is a British writer & content strategist now based in northern California. She enjoys covering topics about events and has traveled extensively, from taking frequent trips to Europe to attending university in Taipei where she studied Mandarin and had the opportunity to begin exploring Asia.