How to Maximize Your Event Results with Interns
Now that the economy is taking a nosedive, this is the perfect time to give interns the chance to work on your upcoming event. Interns are typically hardworking college-age youngsters willing to contribute in any capacity for event success.
Many such interns are simply looking for experience to put on their resume hoping to find a job.

According to the National Association of Colleges and Employers (NACE), more than 80% of college interns report their internship experience helped them find the right career path.
Let's take a quick look at the many ways interns can improve your upcoming event.


Have multiple users? Use Partner Access
Interns, staff, volunteers can access your
Purplepass account. But, with Partner Access,
you can control what they have access to.
Who are interns?
Interns are opportunity-seekers.
Individuals in need of real-world experience are more than willing to work for minimum wage or even no wage at all.


You will likely find countless interns willing to do the following work:
Event marketing such as social media
"Boots on the ground" face-to-face marketing
Sales/cold calling/follow-ups
Ticket-taking/registration at the gate

Personal assistant work
Report/guest list management
Event setup/tear down
Even some retirees looking for an opportunity to get out of the house and remain active will consider volunteering their labor and time to your event.
Keep an open mind, consider onboarding all interested parties and your interns really will make a meaningful difference in the quality of your event.
Use Purplepass for volunteer sign-ups
You don't just have to post events. You
can create sign-up dashboards for your
volunteers via Purplepass.
How to find interns
The best place to look for interns is local colleges and universities.
Put up some fliers on college campus billboards
Partner with local schools/colleges and have them advertise your job listings
Post some ads on Craigslist or job finding services



As is often said, who you know is just as important as what you know. Hardworking, trustworthy interns are likely to have similar-minded people in their personal circles.
Extend offers to these individuals and it won't be long until you have an entire team of interns working hard on your upcoming event.
You can sweeten the deal for coveted interns by highlighting the fact that those who complete an internship are nearly 15% more likely to snag a full-time job, school credit, or recommendations as a result of the experience.
Tasks you can delegate to interns
Interns are willing to do just about anything to help make your event a success.
However, this does not mean you should entrust interns to handle the most challenging or important components of event planning.
Save those difficult projects for the proven industry professionals.
Since most interns tend to be young, it makes sense to assign them to social marketing and other advertising endeavors.
Your interns will spearhead your quest for essential online exposure through the use of:
Facebook
LinkedIn
Pinterest
Instagram
Live streaming
PR work
Newsletters/email marketing
Backlinking support
Blogging/content creation
Interns can also perform administrative tasks, take tickets at the door and do the little things that keep your event planning humming along such as making copies and coffee.
Be sure to hire interns with a wide variety of interests.
This way, some of your interns can handle hands-on marketing tasks such as the creation of fliers to advertise the event.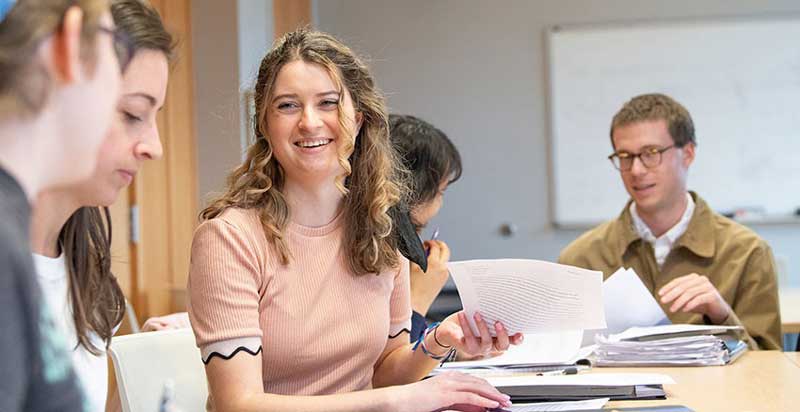 Bring a couple accounting or finance majors onboard to pitch in with:
The event's accounts receivable/payable tasks
Bookkeeping duties
Ticket pricing and sales
Running reports
Sales
Other number-oriented tasks


Most importantly, you should extend internship offers to those who plan on working in the event industry after college.
Pay particularly close attention to how these individuals perform.
If they excel in their internship duties, you should give serious consideration to bringing them onboard as paid part-time or full-time employees after the internship ends.
Internship compensation and perks
Plenty of interns are willing to work for minimal, if any, compensation.
The majority of those willing to intern at your organization seek real-world experience they can list on their resume. However, some interns will jump ship for other opportunities unless you provide some sort of additional positive reinforcement.
Consider paying your interns minimum wage or even a living wage to keep them motivated.
Additional perks interns are sure to appreciate include:
Free food
Free coffee
Complementary tickets to the event
First dibs on paid positions that open after the internship ends
Written references that speak to the merit of their work ethic
School credit
Introductions to hiring managers and other power brokers in your organization for potential employment opportunities
As detailed in this informative article from Forbes, internships really are likely to help youngsters land a job after college or even before graduation. However, this is not to say you should guarantee every intern a paid position.
Dangle the carrot of potential post-internship employment and your interns will fully invest themselves in the event planning process.
Get more tips on event planning
Want weekly marketing hacks, planning
tips, event trends, etc? You can subscribe
to our blog below!