5 Tips for Running Productive Online Meetings During Quarantine
Digital meetings have taken the business world by storm as entire organizations are moving online in an attempt to stay connected despite the COVID-19 pandemic. It is a challenge for most companies because they nurture the culture of face-to-face meetings.
Although they share the same purpose, on-site and online meetings demand a totally different approach and preparation.
A study shows that inadequate work conferencing practices can result in up to $34 billion in losses annually due to low productivity and lost time.
A simple registration for you and your guests!
Let us make your life simple; create easy-to-use
sign-up pages, manage guests lists,
run reports all through your account.
If you want to prevent possible issues and misunderstandings, you need to make a plan of online meetings during the quarantine.
We are here to help you with that, so keep reading to learn the five most important ideas for digital gatherings.
#1 Take care of all technical details first
Technical details are the first thing you need to take care of because online meetings require slightly different preparation.
Keep in mind that most employees are still not used to remote work, so it's important to send clear instructions and help everyone set up the necessary gear on time.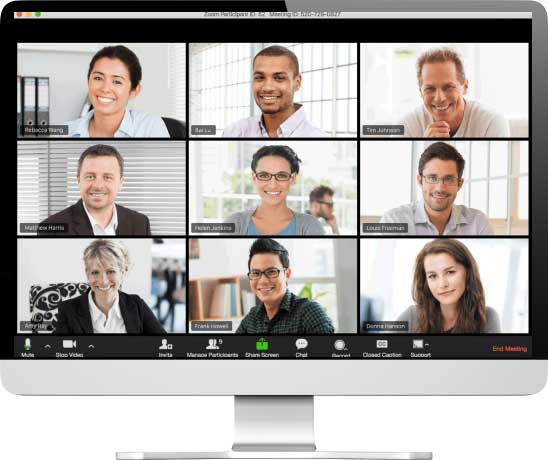 You can organize online meetings using different tools and equipment, but this is what the vast majority of teams will need to do before going live:
Find a reliable communication platform. Tools such as Slack or Zoom prove to be the right choice for many organizations.
Create a brief user manual. The idea is to focus on the basic functions and help users to figure out the platform ahead of time and feel comfortable with the process.
Recommend isolation; free of distractions. Employees who work from home should find a quiet room and warn family members not to interrupt during the meeting.
#2 Create a planned agenda
Starting a business meeting without the agenda is never a good thing, but it is particularly awkward in case of online events.
According to the report, following a detailed agenda and starting on time can reduce meeting times up to 80%.
First of all, you should create a plan for work and send it to all participants beforehand.
It gives everyone more than enough time to prepare and concentrate on the most critical segments of their presentations.
Secondly, the agenda should contain a list of all attendees along with their titles and main areas of interest.
And thirdly, you should clearly define the schedule of work and stick to it strictly.
Online meetings can take a lot of time if you just let everyone speak freely, so you better make sure to craft a detailed outline of work. Of course, don't forget to save some time for breaks as people will want to take some rest after a while if it's a long meeting.
#3 Appoint a meeting facilitator/host
If you don't plan to administer the meeting, you have to appoint a facilitator to do it on your behalf. This person should have near-absolute control over the meeting and stay in charge from start to finish.
The host will first make an official introduction and get everyone acquainted with the agenda. After that, he/she will follow the schedule and smoothly move conversations from one speaker to another; acting like a mediator.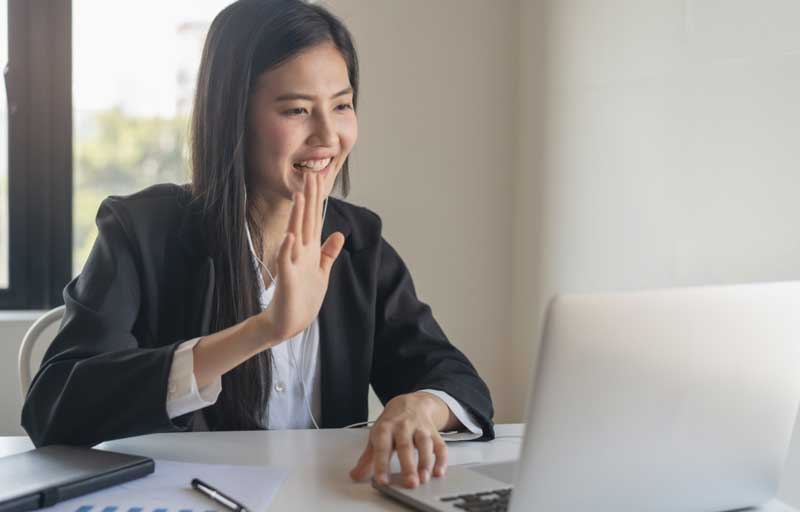 A more difficult part of the meeting facilitator's job is to react when things run out of control.
For instance, some speakers will often forget about time limits and threaten to interfere with the agenda. In such circumstances, the host must react decisively and determine whether the speech is too important to halt or not.


#4 Keep everyone involved
Just like any other social event or gathering, business meetings also include talkative extroverts and less agile introverts.
Besides that, there are different seniority levels in your organization, which is yet another burden for some members of the team.
This is exactly where the meeting facilitator has to showcase delicacy and understanding for all participants. The point is to keep everyone involved and dedicate at least a little bit of time to each attendee.
The only way to do it is by addressing people by their names and directly inviting them to speak up.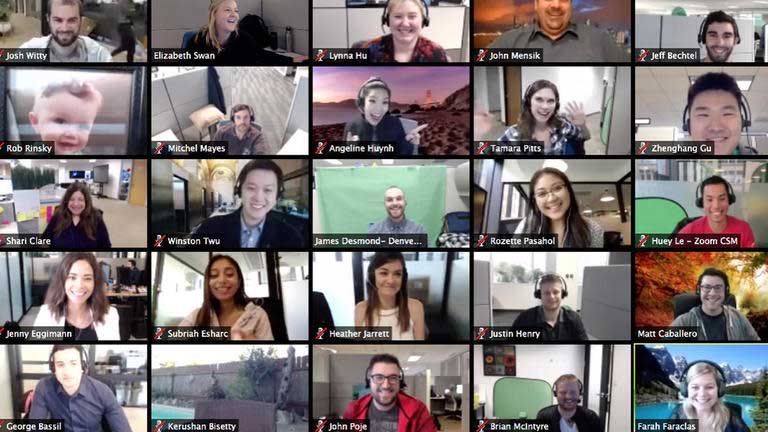 At the same time, it's always a good idea to encourage alternative opinions and inspire debates.
Such a strategy makes online meetings more productive and helps team members to come up with fresh business ideas.
Although it makes meetings longer and threatens to interfere with the agenda, it is the best way to stimulate brainstorming and idea generation.
#5 Summarize and plan out your next moves
The last tip on our list is to make a brief meeting summary and write a list of the most significant conclusions.
The purpose of business meetings is to analyze the current situation and determine which way to go from now on, so you better write down the key points.
You can even create a fresh to-do list based on meeting insights and send it to all participants.
Of course, everyone should have the right to react and add missing points. A concise summary will tell employees what to do in the coming days or weeks and set key performance indicators that need to be achieved in a given period.
Use SMS as your communication tool
Purplepass' SMS feature allows users to
connect via text; instant communication for
users and team members.
The bottom line
Online meetings have become a genuine necessity in the business world due to the COVID-19 pandemic, but you should approach it as the opportunity to reduce operating costs, save time, and improve collaboration.
We showed you five ideas for meetings during quarantine, so now it's up to you and your team to prepare and organize highly productive online events.


---



Author: Leon Collier
Leon Collier is a freelance writer from the UK and the first person I consult with when I need to write my thesis. Leon writes about all sorts of topics, including pop-culture, business, self-development, and marketing. He loves to read and play tabletop games with his friends every Saturday.