How to Build a Remote Event Marketing Team During COVID-19
World History is littered with examples of global pandemics throughout the ages. The Athenian plague of 430 B.C., the Justinian plague, the Black Death, and the Spanish flu of 1918-1920 to name a few.
The glaring difference between them and the current global COVID-19 crisis is the availability of the internet, the widespread presence of companies online, and the ability to work remotely from any place in the world.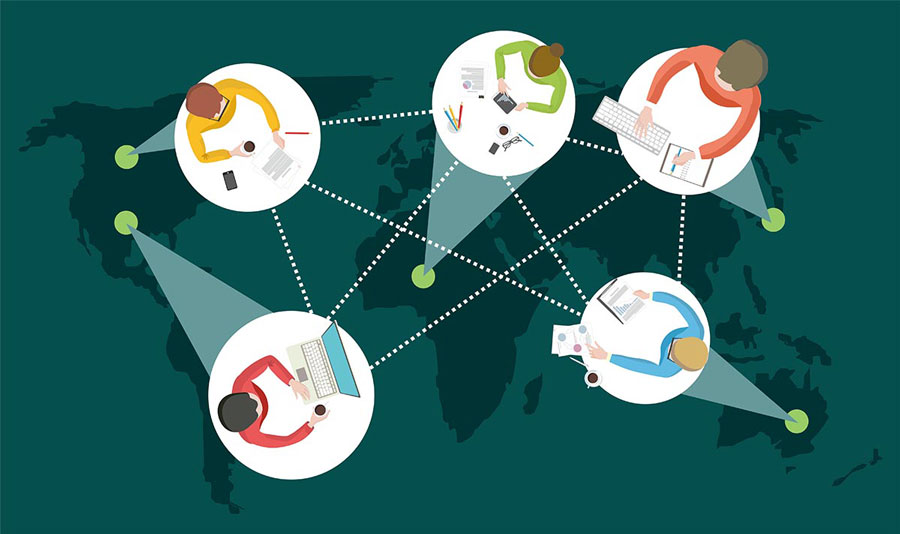 Despite the benefits of the digital world, there are plenty of challenges. One of the foremost is building remote event planning or event marketing teams from scratch. The familiar physical interactions are missing, and that has affected businesses all over.
In this article, let's find out how businesses can overcome significant pitfalls and meet their deliverables during this time of crisis.
1. Focus on empathy
Since the beginning of the COVID-19 crisis, Facebook usage has increased by 37%. WhatsApp has seen an increase of 40%. The statistics are similar for applications like Instagram, Weibo, and WeChat.
With so much online presence, it's essential for businesses to take advantage of it and spread their message in a targeted and empathetic manner. Provide customers with new perspectives and content on how to deal with the crisis at hand. Promoting your own business in these times is a wrong move and will, most likely, fail.
However, the first step to achieving all this is building a connected and empathetic workspace that's focused on employee well-being. Richard Branson once said, 'Take care of your employees, and they'll take care of your business.'
To build a team where every employee gives their 100%, business needs to exhibit copious amounts of sensibility to the unique situations created by the outbreak of COVID.
2. Remote training
In the USA, 3 out of 4 people own computers. Around 100% are well-versed in it.
But the situation in India is drastically different: only 23% of urban India has computers. It's 4% in rural India. Therefore, the challenges of remote working in India are exponentially higher.
Before building remote working teams, businesses should ensure that their employees are conversant with the usage of computer systems and can work confidently from remote locations. Unless the employees are adequately trained, they can't perform at their best. As a result, the business will suffer.
There are a lot of websites that are providing online support and remote training to employees, and businesses should avail them to reap the most out of their workforce.
3. Stakeholder management
Not physically being in the office can lead to a lot of challenges regarding optimal stakeholder management. In such a scenario, it's important to put precedence in order for you to tackle key stakeholders by setting up a list of those who require immediate communication.
Thus, outline your roles and responsibilities towards the stakeholder and divide each one amongst various members of your team. That way, employees can be clear regarding business expectations and perform their functions without being overwhelmed with information.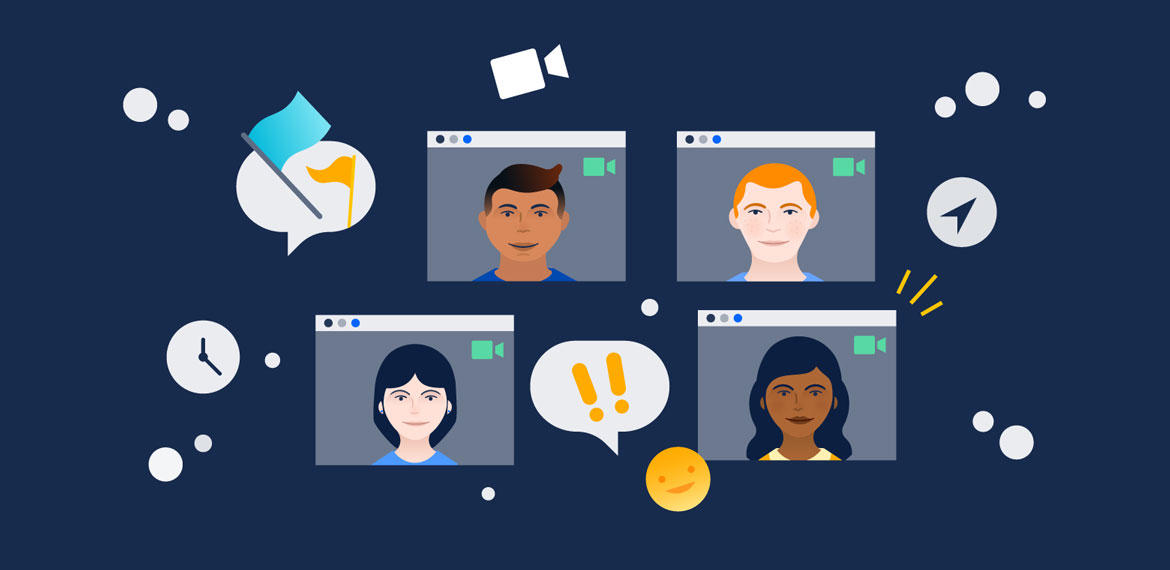 4. Collate ideas
Without the familiarity of the office space and regular interaction with their teammates, employees may lose focus. They may also feel that they aren't being valued enough in the organization, and may look for opportunities elsewhere.
To avoid this in remote workspaces, invite ideas from every member of your team. Make your employees feel like they're a vital cog in the company machinery. Set up a brainstorming session right off the bat and ask your employees' opinions in a case of operational, tactical, and strategic matters.

Create an environment that's focused on 'us' instead of 'me'.
This not only reassures the employees, but it also spurs them on to put their best foot forward, which benefits the company.
5. Progress tracking
While working remotely, employees may face challenges like frequent concentration lapses, electricity outages, and impaired network connectivity. As a result, performance sometimes gets hampered.
Most businesses today have shifted to using calendars and Kanban boards that track every work activity of the employees. They are visible to all members of the team which makes real-time collaboration and liaison easy. It organizes and prioritizes tasks at all levels across the organization.
One of the best tools, JIRA, allows employees to visualize work, minimize lead times and work-in-progress tasks, and shoots up productivity.
A Kanban board tracking progress is indispensable in the remote working world today.
6. Planning for Execution
Planning for an event is necessary, but executing it on the day of the event is what will make the revenues flow in. As a business owner, you can't only plan for the steps leading up to the event. You need to plan for the big day itself, too.
Here are some focus areas that remote business teams need to talk about so they don't end up missing the big picture:


Make sure you've got the best internet connectivity in place. None of you can be at the site at the time of the event, so take important measures to ensure there are no disruptions during the event.

Conduct trial runs on who you want the event speaker to be. Ensure the designated team member is well-prepared for the event at hand.

Make sure you're your team members join the session early and go through the session planning once more so you end up missing crucial focal points.

After the session ends, it's the onus of the branding and marketing teams to follow up on prospective sales, nudge them down the sales funnel, and ensure the sales personnel can go about their jobs.

In times of COVID, where physical contact is minimal, teams need to come together and fight the menace virtually.


Wrapping-Up
Every individual on the face of the Earth is facing the challenges of a disrupted work environment. Businesses like PepsiCo are going to come out of this situation stronger because of their empathetic attitude towards their customers and employees.
Without empathy and proper planning for every business funnel stage, sustainability will become a significant impediment for business corporations. The right roadmap is the need of the hour for business all around the globe, and proper planning is the most important link in that.


---

Author: Hazel Raoult
Hazel Raoult is a freelance marketing writer and works withPRmention. She has 6+ years of experience in writing about business, entrepreneurship, marketing and all things SaaS. Hazel loves to split her time between writing, editing, and hanging out with her family.