Hosting A Fundraiser? Here's 5 Ways To Get Donors Excited
Since running countless fundraisers at my company, I've learned that one of the most frustrating challenges with fundraisers is a lack of participation.
That's why it is so important to get the word out about your fundraising event before it happens and do so engagedly.
To others who are struggling to get their fundraisers off the ground or are coming off a less-successful-than-desired fundraiser, here is a short guide to boosting excitement for your fundraising event.
Discount for Nonprofit Events
Need event management for your nonprofit events?
We offer a discount!


1. Person-to-person contact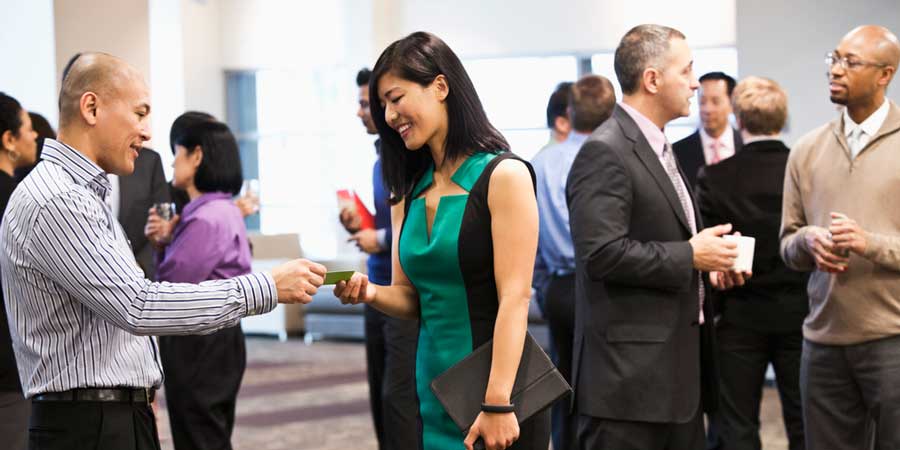 I cannot stress enough how person-to-person contact will benefit your fundraiser. Although social media is a huge mode of communication in this digital age (more on that later), only using social media can risk your message getting lost in the crowd.
There can be an overall lack of participation from general social media posts. They may "like" it, but that doesn't mean they will actively take part in your event.
Therefore, it is important to reach out to individuals--if not in person, then in an email, text, or phone call. It makes it harder for them to ignore or brush off your invitation to participate.
It's also much easier for you to explain how easy your event will be for them or give each person specific ways in which that can help you or your organization succeed.



2. Reach out to your "donor pool"
Never underestimate your "donor pool" or who can participate. It's easy to restrict a high school choir fundraiser to just the parents of the choir students. But each choir student has friends, neighbors, and extended family that can be utilized in fundraising.
You have friends, neighbors, and extended family, too. If you can get the choir student excited about the fundraiser and encourage them to reach out to their network, the number of potential participants will grow exponentially.

3. Give donors other options besides cash

Many people want to help but may not be able to donate money to your cause. Although it's nice to be able to just accept monetary donations, give your donor pool other options.
Ask for volunteers to provide baked goods for a bake sale. Ask for donations of gently used items that could be used by your organization or resold. If it's a big event, ask for volunteers to help plan, set up, and carry out the event.
You can even partner with companies who will donate money to your organization for free advertising or if people visit their store or website.
Purplepass For Volunteers
Not just for events! Use Purplepass for volunteer management, create campaigns, sign up pages and it's free!
4. Use social media wisely

Social media is a popular way to communicate in this day and age. But because it is used so often, your fundraiser can get lost in the myriad of posts that everyone is scrolling through.

Your posts need to be memorable.

One of the best ways to do this is by adding media. Pictures and videos will catch the eye of people casually drifting through their feeds.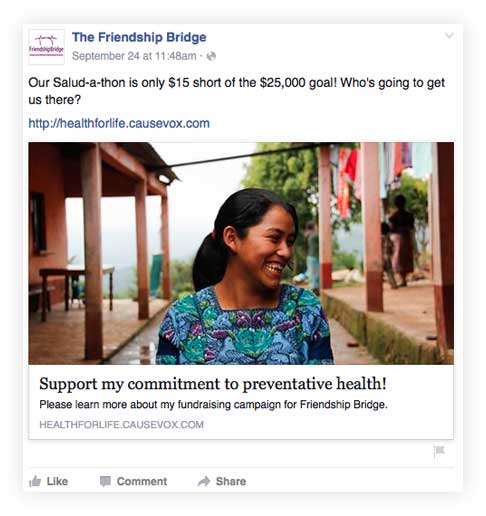 You don't need to spend exorbitant money hiring a graphic designer or photographer to make your media good. Engage your audience with photos and videos of the people involved in your organization or those that will benefit from the fundraiser.
Use eye-catching (but not blinding) colors and fonts in graphics.

You also need to make sure you keep it short. Most people will not read an essay on social media or click any buttons to see more than what they already see.



5. Offer prizes or incentives for fundraising
As I've run fundraisers in the past, I've noticed that one way to get people motivated to participate is by offering a prize to the person or group that can generate the most funds or, with our fundraisers, generate the most reviews.

At first, it can seem counter-intuitive to spend money on a prize when your goal is to generate as much money as possible. But you can earn more money by offering a prize because people are more motivated to generate more money or items you are fundraising.
The cost of the prize can be very minimal in relation to the funds earned.
Set a minimum requirement to qualify for the prize and make sure the budget for the prize will fit in with that minimum requirement. This will make sure that offering a prize won't eat up most of the money you just earned.

Fundraising can be a daunting task and it's easy to feel discouraged if it isn't going as well as you'd hoped.
But using these tools to gain more participation in your fundraising event can start off an event with a bang or help to save a struggling fundraiser.
---

Author: Gabby Whipple
Gabby Whipple manages fundraising campaigns at BestCompany.com. She is a family history enthusiast and enjoys reading and baking in her free time.