6 Event Merchandise Products Guests Will Love in 2020
As an event planner, you're always looking for swag bag additions that your guests haven't seen before. Check out these top best selling merchandise options for 2020 to give your guests gifts they'll actually use.
1. Customizable phone pop socket grips
You've seen these little grips popping up on people's phones lately - and they're a great way to get your company's name out there.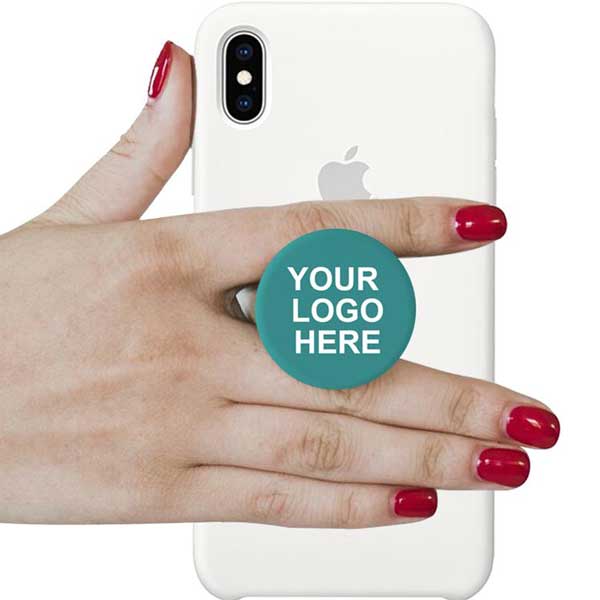 When you decide to go with pop socket grips as a part of your swag bag, you're making a smart decision for a few reasons:
The average American looks at their phone 85 times per day. Every time your attendee sees their pop socket, they'll be reminded of your event.
Pop sockets are still novel enough that others will ask about it - checking out your logo in the process.
These little grips are washable and useable for the long haul. Your attendees won't believe how useful a pop socket is, and there's no need to replace one that works.
Sell your merchandise online
Ticket add-ons are a great way to sell merchandise
ahead of time. Guests can purchase shirts and swag upon
checkout to prepare for your event.
2. Customized AirPod cases with branding
AirPods are all the rage right now, and it's likely that most of your attendees at an upscale event already have a pair. An AirPod case isn't just convenient, it's necessary - it's how the AirPods charge.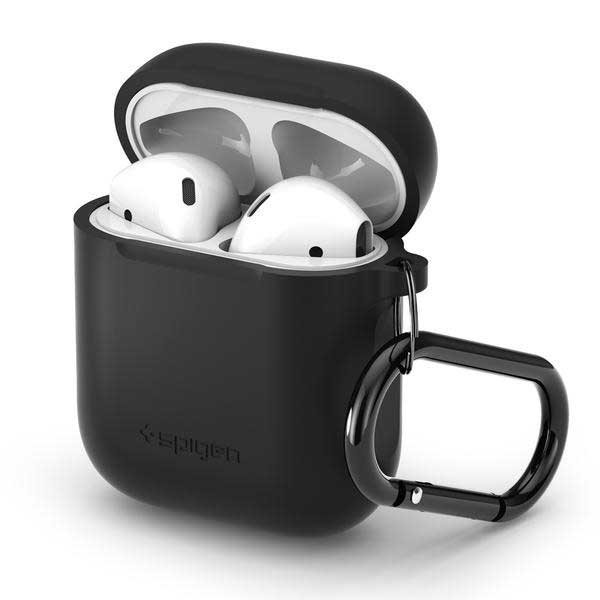 When you provide your attendees with a custom silicone AirPod case, you're giving them a branded way to protect one of the most exclusive pieces of technology they own.
3. Branded stickers
If you've done stickers in the past, you'll want to check out how the sticker printing industry has evolved in recent years.
While the standard rectangular bumper sticker still exists, promotional sticker design has come a long way in recent years.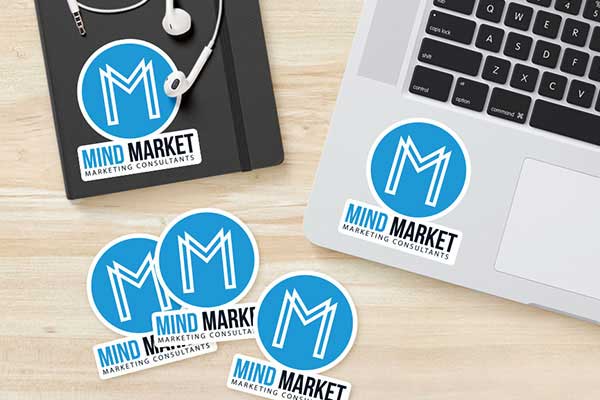 Today's branded stickers provide event attendees with a way to decorate their car, laptop, office space, etc., in an attention-grabbing way.


Here's how stickers have changed:
The text isn't the only thing you can customize - the shape of your sticker can be tailored to your industry as well. Get creative! If you have an interesting logo shape, a die-cut sticker can be the perfect way to create something gorgeous and unique that your attendees will want to show off post-event.
Go clear! Your logo or other text on a clear background is a fun way to get your message across within a minimalistic design scheme.
Shape it up. Go outside the box (literally) with a triangular or circular sticker that will stand out from other promotional materials.
4. Branded metal water bottles & straws
Branded metal water bottles and straws are the perfect on-trend swag bag addition.
Including this reusable option as one of your gifts to your attendees shows that you're eco-conscious and want to provide something that will get used time and time again.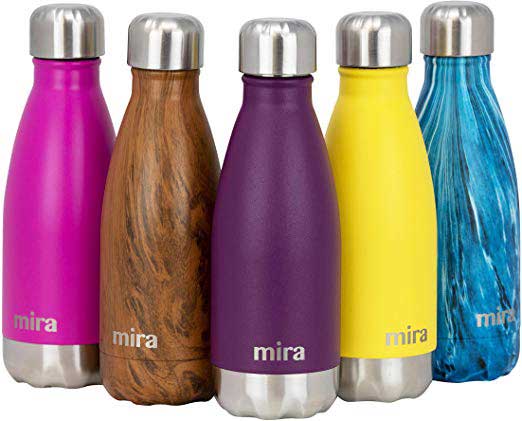 Whether you choose a sleek black or silver stainless steel bottle or decide to go with a bright hue, your attendees will use their bottles and straws for years to come.
5. Webcam covers
Introducing one of the latest trends in event gifts; webcam covers are a great way to get your logo seen every single day.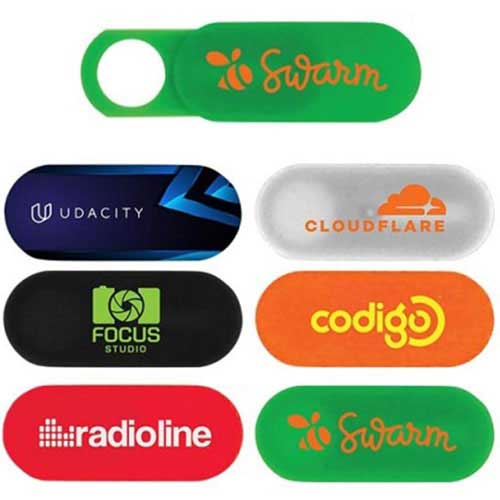 The way it works is simple: your employee sticks the webcam cover on their laptop and can move the cover to block the view of their webcam.
These handy little gadgets show that you care about security, and will remind your guests of the event every time they open their computer.
6. Branded tote bags
When your guests are packing up from your event, they need a handy way to carry their goods home.
There are a few reasons why we love providing attendees with tote bags:
The bags get used immediately - they're not likely to get crammed into a drawer or forgotten.
Visibility is high. The logo on the bag can be huge, and the bag will still get used.
Tote bags can up the convenience factor for you as an event planner - pre-stuffing bags makes it easy for your guests to grab and go on their way out of your event.
Use Purplepass to sell your merchandise
Sell t-shirts, branded accessories, hats, all during
the ticket checkout. Guests can show up in style and
not waste time in lines at the event.