5 Easy to Use Event Promoting Services On a Budget
How can you get the most out of promoting your event?
There are several platforms and companies that offer promotional services with the ability to reach a wide audience and help you draw attention to your brand for any upcoming events you are planning.
Check out these top 5 easy-to-use companies you can use to create interest in your event and increase your ticket sales.
Evensi is an easy-to-use events promotion service that has a large reach with a diverse marketplace.
It is cost effective and takes little effort to incorporate into your marketing strategy with its user-friendly interface.
Evensi focuses on ensuring that your event's information gets in front of the right audience. When you work with this service, you get custom created ads for Instagram and Facebook and detailed reports to help you gauge progress.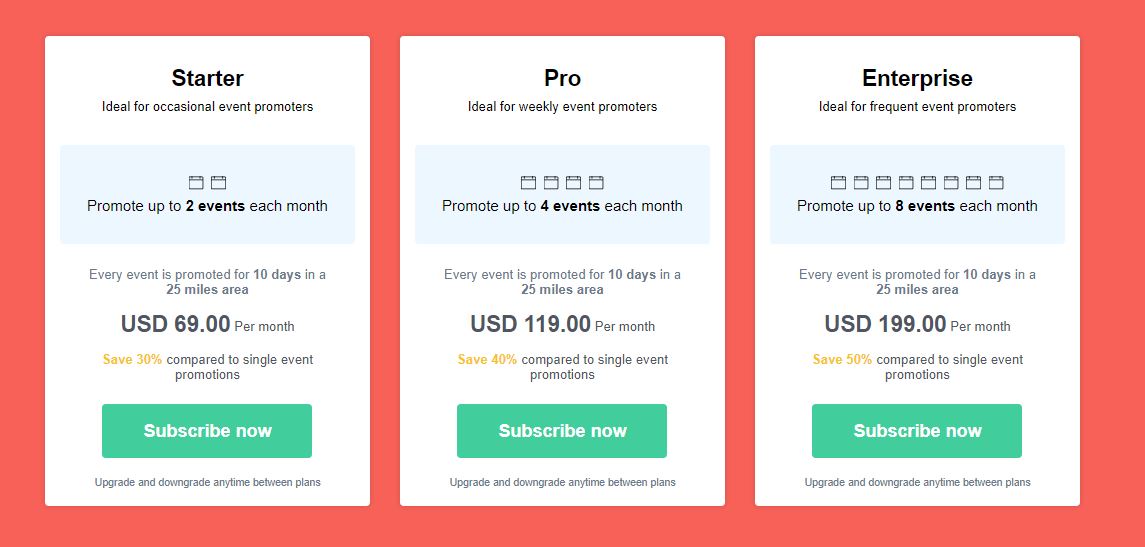 The key to this company's success is their use of AI technology to promote your event.
This option requires a monthly plan, and once you sign up enter the information about the event and the service takes care of the rest.
It starts out as a free plan and then you have the option to move through Starter, Pro or Enterprise.
Meetup is a platform that allows users to find and create a "Meetup", or event, that matches other user's interests.
You can post your event on Meetup and attract interest to boost ticket sales. You can also create an overall interest in your brand and catch the eye of users who may attend future Meetups.
All you have to do to use Meetup is sign up and create your even; it is easy to use and simple, plus it works!



Start for free or check out their lower-priced Basic plan for smaller scale Meetups. Besides their Basic plan, they are rolling out an Unlimited plan.
The Unlimited plan allows Organizers with larger communities to manage them with ease. As a third offering, they plan to add a Premium plan with advanced features for even bigger Meetups.
Eventful is a platform that lets users find upcoming events near them (concerts, theater, festivals, free, you name it) or they can post their own event.
They even feature links for ticket sales from your registration platform.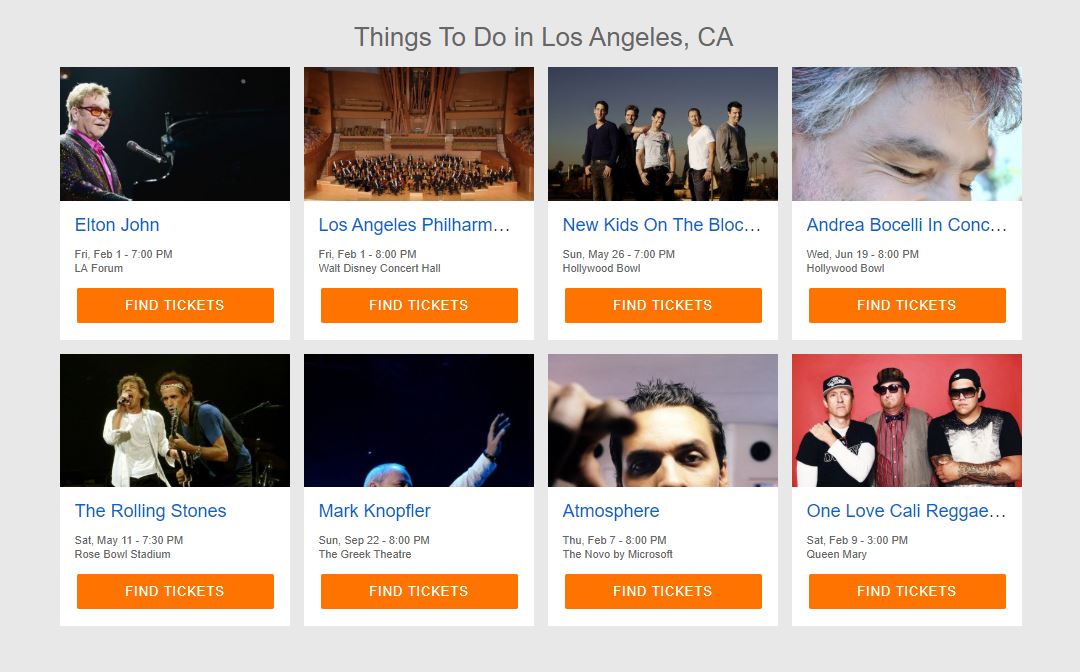 To use the platform, visit the website and check out all the major events in the area to choose from with detailed information for the date to parking.
The site is free to use and simple to navigate. To list an event, sign up for the service and use the appropriate link to list the event you want to post. It's easy and free.


Evvnt is the fastest growing Event Marketing Automation Platform in the world.
They have aggregated 3,500+ event listing sites and scaled up a white label events ad network and are rolling out across the USA.
From a single event submission, Evvnt creates a campaign of marketing activity across a distributed network of sites and apps, delivering proven event marketing success.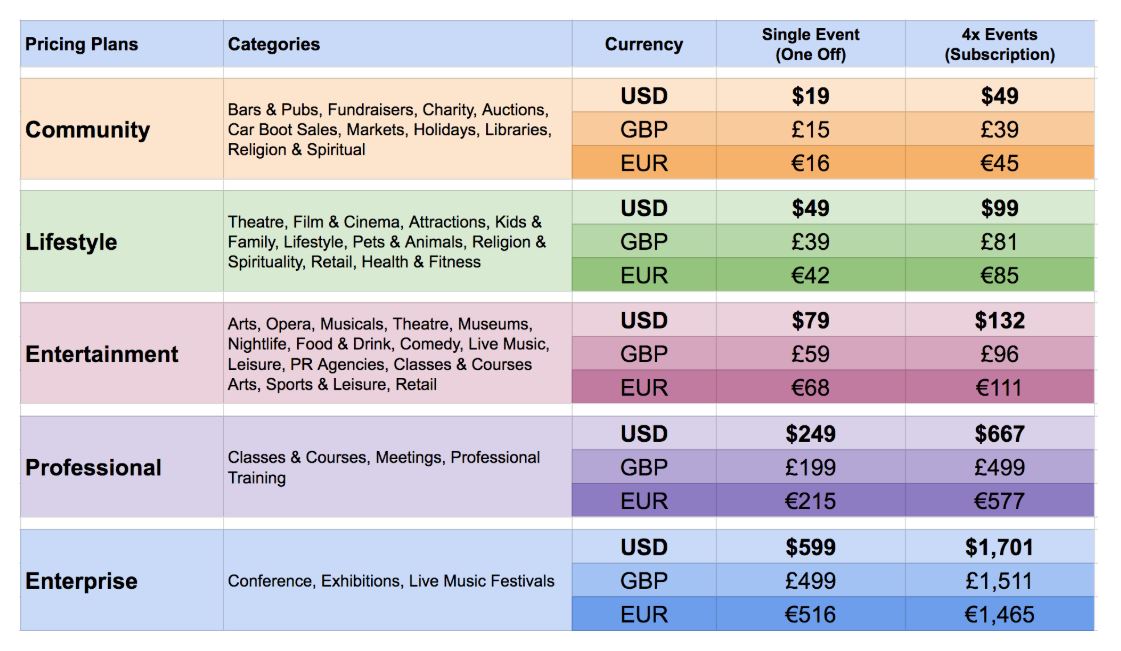 They operate category which prices each event submission based on the unique industry/category and location of the event.
At the end of the event submission workflow you will be presented with a checkout where you can buy credits to promote one event, many events and also sign up to our monthly subscription plans which are heavily discounted.
Groupon is one of the most well-known coupon platforms.
Vendors can offer great deals and promotions on a widely used site such as discounted tickets to the public and get great results because of the large audience Groupon has built.
Groupon Live is a great way to promote event ticket sales and can be customized to match your goals.
This platform uses agents who work with the vendor to help tailor offers to the public and help give the event the exposure it needs to succeed.
The service has a fee it discloses when the merchant speaks with a Groupon agent.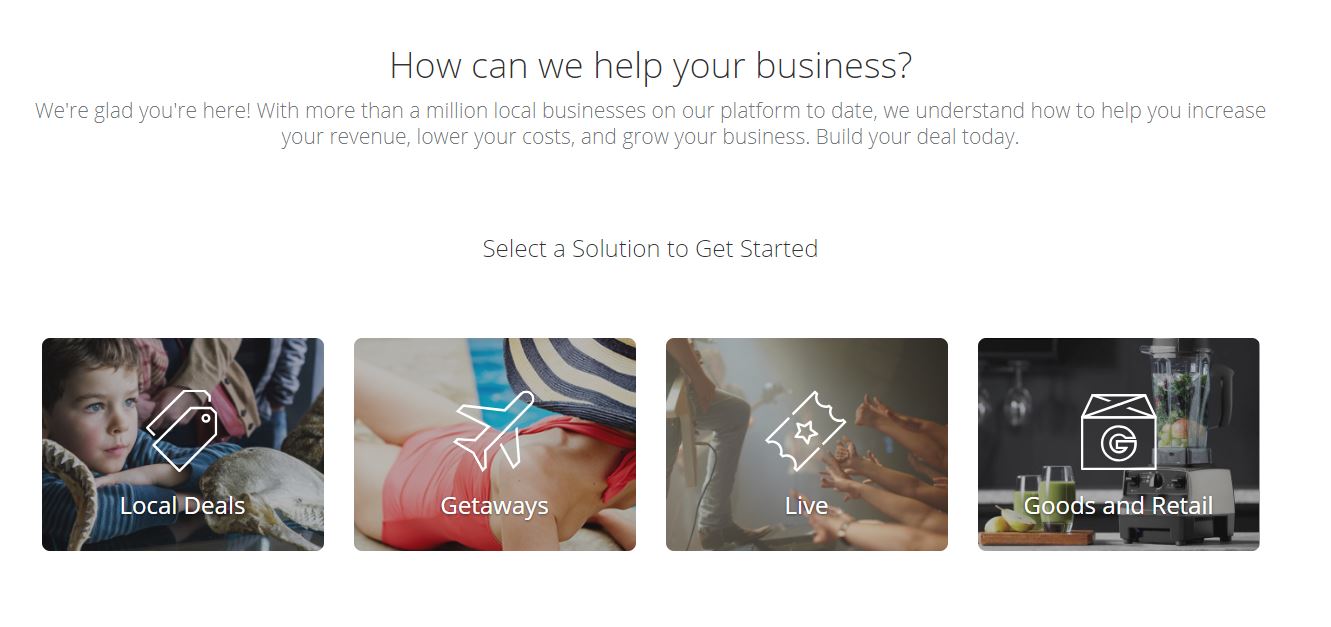 Before you outline your marketing approach for your next event, consider using one or more of these useful services to help you meet your ticket sales and attendance goals.
They are easy to use and are effective because they have a wide reach and use the most modern and effective approaches to marketing and events promotion.