New Integration Options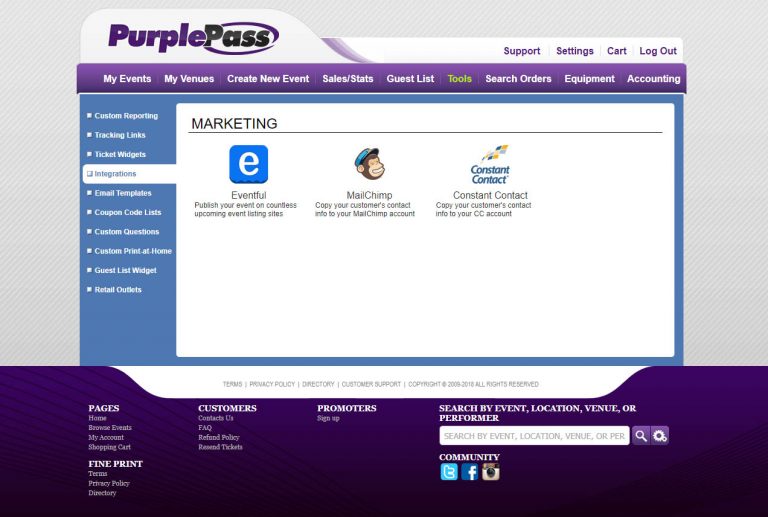 Purplepass Ticketing has different integration options allowing your event to get the free exposure it deserves. Integrations enable you to bring all your event information and contacts from your account to another platform.

To locate your integration options from your Purplepass account locate "Tools" than select "Integrations" (see example left).
MailChimp
MailChimp integrations allow you to automatically sync the contact information of your ticket purchasers directly to your MailChimp account. With a free, introductory plan option, you get up to 12,000 free emails per month, 2,000 total subscribers and a variety of template options. MailChimp makes it easy to quickly send out newsletters, announcements, invitations, etc, to all your customers. Make marketing your event even easier with MailChimp!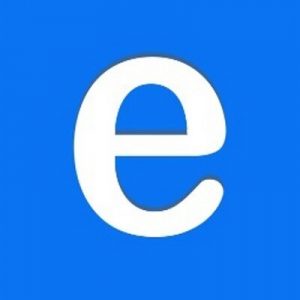 Eventful
With over 21 million people relying on this platform, Eventful is the leading global service allowing people to discover local upcoming events, concerts, festivals and more! Events posted on Purplepass will be automatically syndicated and published all across the internet through Eventful to event listing sites, local newspapers, etc. Spreading the word about your events just got even easier with this new integration!



Constant Contact
With Constant Contact, you can create the most effective email marketing campaigns to promote your events. By enabling Constant Contact integration, Purplepass will sync and add all of your customer's contact information to your account. You can also include your Guest List information! You can start a free trial for your first 60 days which includes live expert help and online resources to get you started and try out this new integration. Constant Contact also has several affordable pricing options depending on your subscribers and email lists.
SurveyMonkey
Find more ways to sample your audience's needs with Survey Monkey! Design surveys, reach more people and maximize your data's potential. All ticket buyers contact information through Purplepass is automatically synced to your Survey Monkey account to make sending out surveys to customers easier. This is an excellent tool for asking post-event questions, gain actionable insights, and getting to know your audience to allow you to drive business forward for your next event.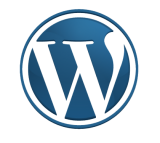 WordPress
WordPress is the most popular and user-friendly place to create websites for events, blogs and more. Now you can build a website for your event and make accessing tickets even faster with our new ticket widget. Our Purplepass plugin allows you to install our ticket widget directly onto your WordPress site in a few easy steps; click the Purplepass button, choose your widget and options, and it automatically connects. WordPress is free and easy to manage, provides a unique domain name, personalized template options, and access to statistics and reports. Accessing tickets has just gotten easier for you and your customers!