15 Ways to Personalize the Ticket Buying Experience Online
A personalized buying and checkout experience can be one very crucial factor that determines the rate of ticket sales. Three-quarters of online shoppers like brands to personalize their messages and offerings for them.
Here are 15 ways you can customize your checkout and make purchasing tickets a better experience.
.
Stats, reporting and sales alerts
Find a report that works for your event with Purplepass. Use our reports or build your own such as marketing, financial or event statements.
1. Offer different ticket packages
By offering different ticketing options, package types, and deals, it shows that you are flexible and work with what people want or if they have unique situations.
You should recognize different groups, such as seniors, kids, or military personnel, and offer package pricing that correlates to them.
Often, guests expect to get a senior or child discount off their event tickets (depending on the event type) - failing to set up these advanced pricing rules can limit your ticket sales by A LOT.
Offering different ticket packages and pricing is an easy way to give options that work for everyone.
Group pricing/discounts (buy 5 tickets get the 6th one free)
VIP packages
Adult, senior, student, child
Discount to first responders, military, veterans
Weekend pass (if multi-day event)
2. Show remaining tickets
By showing the remaining tickets when an event is close to selling out not only warns customers, but gives a sense of urgency to the ticket buyer.
It's also an easy way to brag about an almost sold out event while letting customers know to act now in order to not miss out on your event.
It's the little things that can build a great buying experience.
3. Different delivery options
While most people are glued to their smartphone, not everyone wants to have only mobile ticketing.
Remember, you need to think about your total demographics and their needs/preferences.
Some people purchase tickets as a gift and might want them delivered in physical form. Some might prefer will call, others may not.
By having different delivery options, guests can choose the ones that suit their particular needs, giving a personalized experience, which they appreciate.
4. Coupon codes and discounts
Give them a break and extend savings to your customers with coupon codes.
Codes, early bird sales and discounts are a fast way to boost ticket sales and overall engagement early on. If done right, coupons can benefit you as much as they benefit customers.


Early sales collects data early on for marketing
Collects buyer information for future offers and demographic analysis
Increases engagement and event interest
Creates a sense of urgency


Someone might be on the fence about your event, but give them a coupon ... they are all yours!
And according to Ready Cloud, 68% of customers say coupons generate customer loyalty; "If you were consistently getting great savings from an online retailer, wouldn't you shop there more?
Customers say 'yes' to this, according to recent ecoupon statistics."
Create unlimited coupon codes
Use student IDs, VIP coupon codes, discounts
for loyal fans...you have an unlimited amount
of codes to create!
5. Create customized terms and conditions
Customized terms and conditions is just a way to personalize your event's requirements; guests can know what to expect before moving forward with their purchase.
This can help you prevent a lot of problems along the way, miscommunication and eliminate redundant questions.
If guests get all their information upfront, they will feel more comfortable about purchasing tickets.

6. Make contact information available
By providing easy-to-find contact information, it gives guests a sense of comfort in case any problems arise.
You can offer a chat bot to help walk them through purchasing tickets and other questions, but having phone or email support is also helpful since some guests may not feel comfortable with a chat bot.
The more ways they have to get in contact, the more comfortable your guests will feel; like having a friend they can call.
Just think about the last time you've dealt with that spammy company that only lets you chat with a bot online ... no phone, email or real humans. How did that make you feel?
7. Give different payment options
Not everyone is going to want to pay the same way.
If you are only offering the option to pay with a credit card, then those who don't have credit cards won't be able to purchase tickets.
We offer different payment processing options
Use PayPal, create your own merchant account or
use ours. See more FAQs about payment
processing below.
If you only have the option for PayPal or another payment service, then you will eliminate traditional customers that aren't familiar with these services.
Have multiple payment options so everyone can make purchases they are comfortable with.
8. Require a password to generate exclusivity
Generating exclusivity is one way to promote an event.
If exclusive to a guest list or a private group, you can create hidden events or require a password to add extra exclusivity for select attendees.
There is no easier way to personalize an event for a group than by making it a special exclusive offer.
Plus, it's fun to feel special!
10. Mark different seating options and maps
The best way to customize a checkout experience online is with a seating map.
Using a virtual map allows customers to find seats that work for them, available section prices and views of the stage.
Be sure the different seating sections on your maps are marked, include handicap areas and other important markers that may be necessary for guests to find the seats that meet their needs.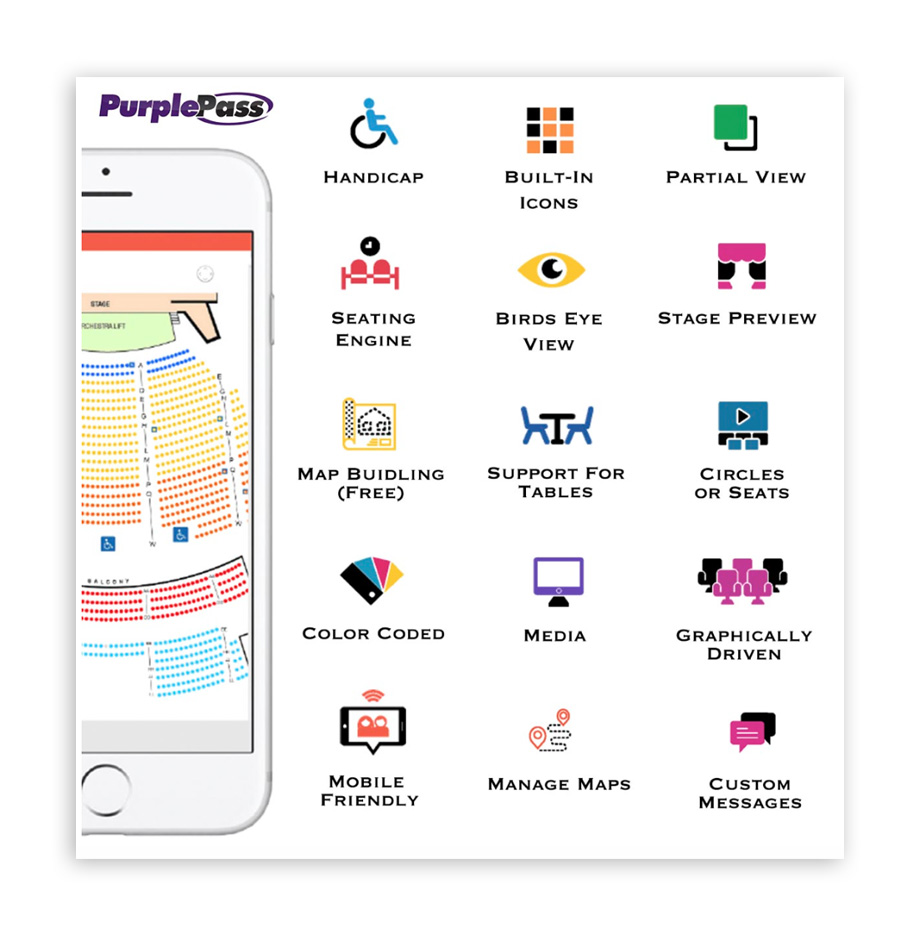 11. Keep guests updated on deliveries
Since having different ticket delivery options is important for a personalized experience, packages traveling via mail need to have tracking codes and regular updates.
Giving these codes and an expected timeline for arrival puts guests at ease and in the loop.


12. Include social sharing
This is a fun way for guests to share their purchases while promoting your event to friends and family.
Social sharing creates a more personalized event by allowing attendees to expand their purchase to their social platforms.
Learn more about our Facebook integration
Request or require guests to like your Facebook
page and share their experience online.

Find a ticket registration that has social integrations such as an auto-check in, sharing abilities, and likes to your event page.
13. Recurring events and ticket transferring
If you have a recurring event, the ability to transfer tickets is a must-have.
Giving guests the option to switch their ticket dates/times to another event shows guests you are flexible, understanding of changed plans and more personal.


14. Ticket add-ons and merchandise
Ticket add-ons enable guests to make the event what they want.
Whether it's adding a meet and greet or extra merchandise, the more ticket add-ons you offer, the more customized the event checkout can be.
See examples of add-ons from our event promoters below.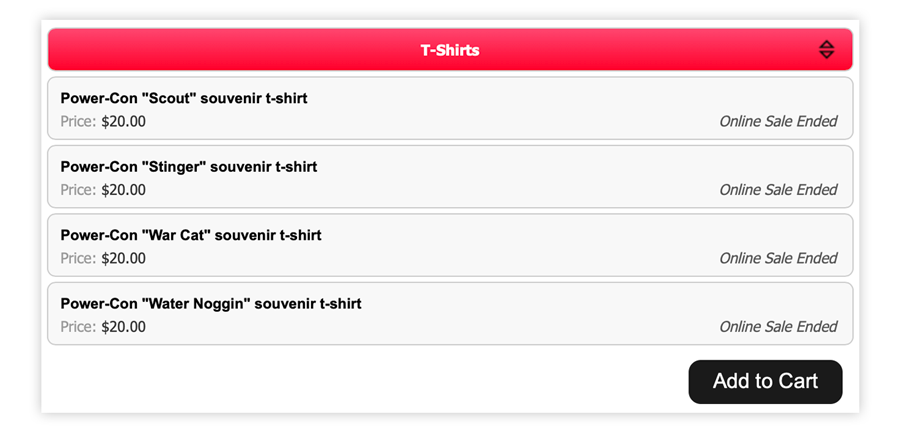 15. Customize the confirmation page
Your confirmation page should include more than just an order number.
Be sure to thank your attendees and give them relevant information on event time, parking, location, and anything else you can think of that would be helpful.


Event details
Address
Start, stop times
Proper attire
List of prohibited items or actions
Terms & Conditions
Attendee information
Digital tickets (if doing print-at-home)
Contact information
Type of tickets purchased/price/package deal
Sponsors or talent information

Hosting a free or RSVP event?
If your event is free, so are we! Purplepass offers all the services that are available to paid events, to free ones as well. Learn more below.