10 Event Ideas to Try Out this Summer
Planning summer events in your local community is a great way to connect with locals while drumming up potential business for your own venture.
Whether you are building a local business from the ground up or if you are seeking new clients for your existing company, hosting summer events can help maximize your reach and your visibility in any local area or region.
Markets and Live Music
Hosting markets and live music is an excellent way to bring members of your local community together. Reach out to local musicians and groups to find entertainment for the event you plan to host. If you are planning a market event, be sure to promote it months ahead of time to maximize the number of vendors and sponsors you receive for your event.
A market event can also provide ample space for you to sell and promote your own products, while still allowing others in your community to do the same with their own products, services, and local businesses.

Concert Under the Stars
Do you live in a region that has sweltering hot summers?
Do you find the locals are constantly complaining about the heat and being unable to enjoy the weather because of the heat being overbearing?
If so, consider hosting a concert under the stars to help those near you beat the heat. Hosting a concert under the stars is ideal during the hottest months of the year, depending on the region you are living in.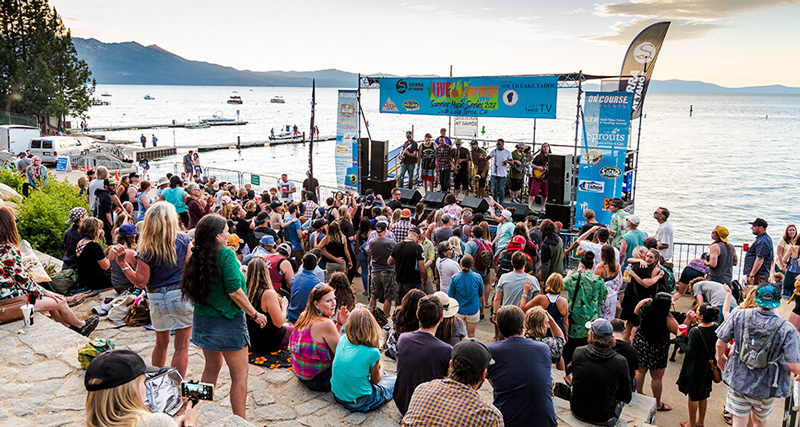 Lake and Water Events
If you live near a lake or have access to any body of water that is available to the public, consider hosting lake or water events that include a wide range of engaging activities. Lake activities might include races on the water, swimming challenges, or even face-painting as entertainment. Provide food and drinks using food trucks, catering solutions, or even an on-site bartender to suit the type of event you have in mind.
If you have access to boats or water vehicle rentals, you can also incentivize those on your guest list to attend by featuring rentals and add-ons that are available on the day of your event.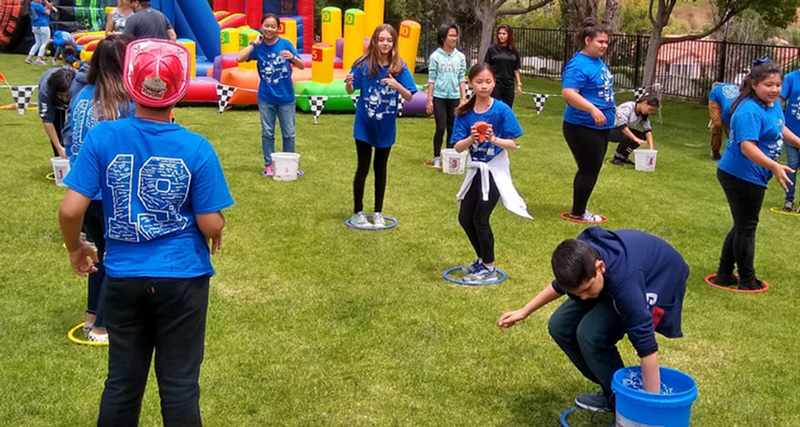 Community Picnics
Community picnics are some of the most affordable and accessible types of summer events and can be planned just about anywhere, regardless of how much space you have available at your own place of business. Hosting community picnics is possible at local community parks or even at public venues, such as restaurants and bars that accept larger parties.
However, opting to host a community picnic outdoors and on public grounds provides more opportunities to invite more guests without requiring additional logistics and financial strain upfront.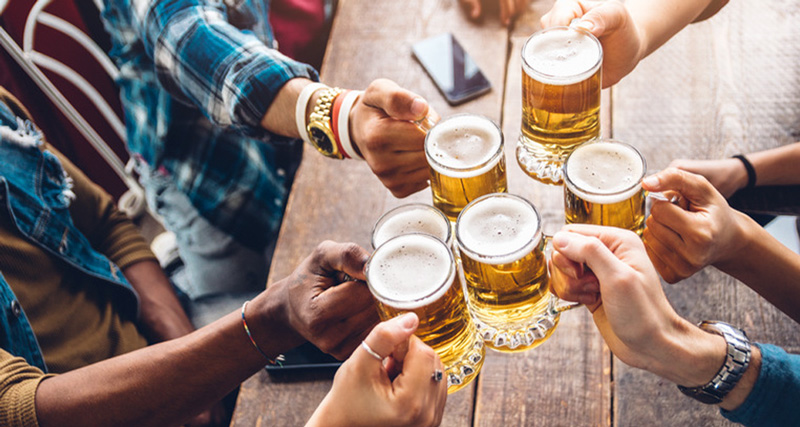 Food Trucks/Beer Festivals
Providing summer events that highlight food trucks or even drinks is an excellent way to increase your event's overall attendance. Hosting an event that features local food trucks or even hosting a festival for local breweries will significantly increase the overall foot traffic your event receives. When hosting a food truck or beer festival, work together with local food providers, wineries, and breweries to help expand your reach and draw in additional attendees who are already supportive of the existing business in your local area.
By working with many wineries, breweries, and food truck owners, you can dramatically increase the amount of attention your event receives, whether you choose to promote your event(s) online, in a newsletter, or even just by word of mouth.

Sip & Walk Tours
Another popular summer event that is useful for promoting local businesses, sponsors, and brands includes sip & walk tours. If you live near many wineries or if you can work with winery and brewery owners, you can host your very own sip & walk tour in your local town. Sip & walk tours provide attendees with drink tickets or vouchers that can be redeemed throughout the entire duration of your event.
Hosting a sip & walk tour in one area also provides an opportunity to work with additional vendors and sponsors who are interested in selling food or offering their own products and services.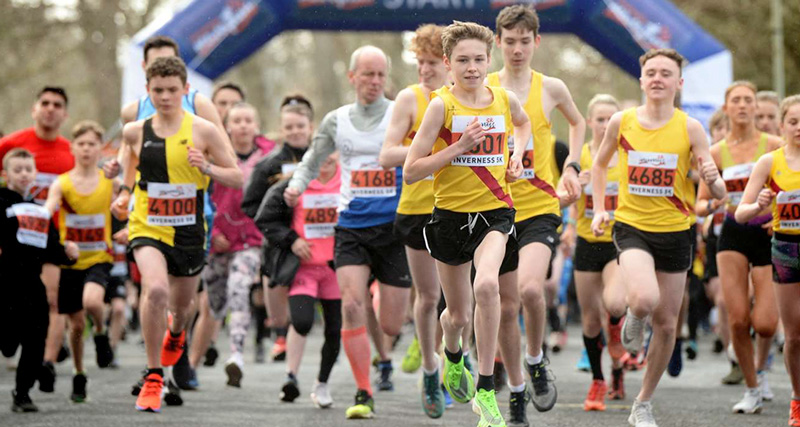 5K / Running Charity Events
If you are interested in hosting a charity event or if you are looking for a way to host an active event, you can do so with a 5k, color run, or even a Couch to 5K type of running competition. Hosting a running event is a great way to attract those who are interested in staying active, while also providing a charitable element to the event itself.

Summer Workshops
Hosting summer workshops can help to spread the word about a business or brand in no time, especially if you are offering workshops that appeal to a wide portion of the region you are in. Some workshops for the summer that make sense and that appeal to a wider audience might include:
DIY classes
Garden/succulent gardens
Cooking/tasting classes
Build your own swimsuits
Summer camp

Parades
For larger events in the summer, consider hosting your very own parade. Parades can attract hundreds, if not thousands, of potential attendees, sponsors, and business partners to one location. Parades might include sponsored floats and floats built and displayed by those in your local community, which can help to bring those who attend together. Using a parade is also a way to promote local sponsors and business owners in your area, while also providing you with an opportunity to spread the word about your own company and what you offer.
As always, it is important to work with local city officials to reserve a date for your parade and to pull any permits you may require.

Tasting Events at Local Restaurants
If you live in an area with a busy downtown or if you are from a region with delicious food, consider hosting tasting events at local or famous restaurants near you. Hosting tasting events with potential business investors, associates, or even customers and clients can help you build a connection while also sharing a sense of community together.
Working with local restaurants to host tasting events is also a way for them to drum up some more business of their own, making it an extremely symbiotic relationship when executed properly.
Sell tickets in minutes!
Create an event, publish it, and
track ticket sales with Purplepass.
Summer events can be excellent marketing tools for businesses of all sizes, whether you are offering services to those near you or if you sell products internationally and overseas.
By hosting summer events, connect with those in your local community, network with other business owners, and establish a name for your business and brand in less time.