Transforming Your Home into an Educational Space (5 Tips!)
More and more parents are choosing to bring learning back into the home every year. Whether you're exploring homeschooling options, looking to subsidize your child's primary learning, or just wanting to have a creative, learning-centered home, parents everywhere are exploring options on transforming their home into places of learning.
The world is moving faster than ever.
Parents all over the world recognize that a thorough, developed education is the most significant leg up they can give their children.
Perhaps your reasons to bring education back to the home are external as well.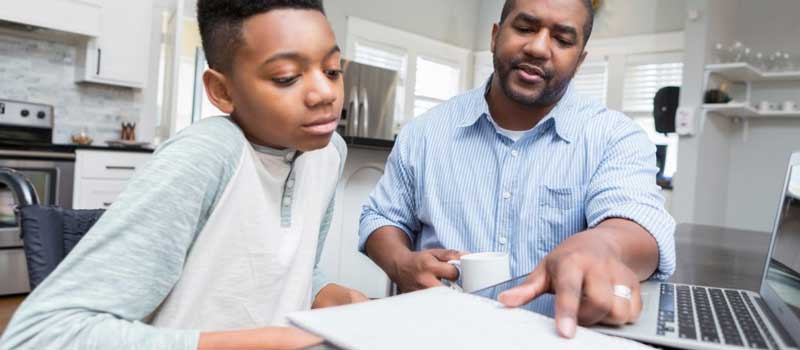 COVID-19 affects on your child's education
With "stay-at-home" orders and social distancing recommendations abound, it's common for parents to be considering the impact that these societal changes are going to have not just on today's education norms, but tomorrows.
Remote learning through public and private schools is on the rise and more schools are turning to a school class registration software for future e-learning.
But these initiatives often require the parents to facilitate their child's learning. Regardless of the reason, a "hands on" approach is becoming increasingly necessary day by day.
We want to help parents in this transition, regardless of their reason for bringing learning back into the home.
You're not alone.
There are so many resources available to assist you in this endeavor. We'll help point a few of them out on the way.
Event organizers and COVID-19 updates
Get weekly videos with inside tips and
insights from professionals on managing
your events during COVID-19.
1. Sticking to a daily schedule
Your kids are going to be used to having a pretty set schedule at school. With so much novelty in the home, it can be distracting and downright challenging to stay focused in the home.
We recommend sticking to as much of the previously established schedule as possible. If your child was used to waking up at 7:00, prepping for the day, and starting school at 7:45?
Try to keep that going!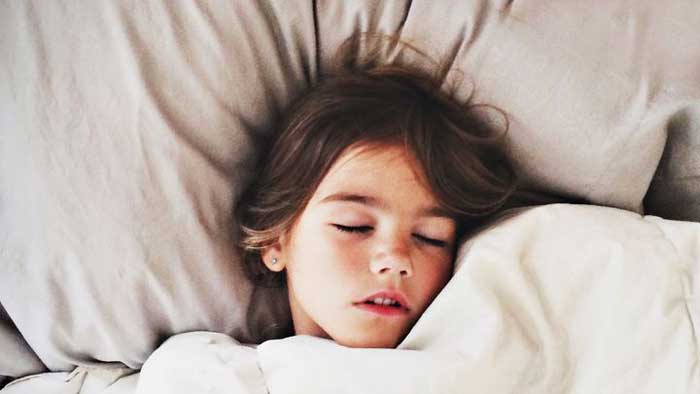 You've likely experienced this as well.
Many of us have worked in office environments with regular schedules, meetings, and routines. When we've worked from home, the transition can often be tricky!
We get distracted with chores, errands, and the kids. It's common for newly-remote workers to find themselves working in the evening to accomplish their daily tasks.
We've found some useful homeschooling schedule templates to help you out in the beginning!
Do your best to keep to your schedule.
2. Location location location.
Part of decreasing novelty and distraction is having a set, dedicated place to do complete schoolwork.
It can be tempting to set up camp at the kitchen table.
Kitchens are often the social intersection of the household. Similar to how experts recommend not using phones and tablets in bed, we'd recommend not interchanging functional spaces.
Set up a desk for your child!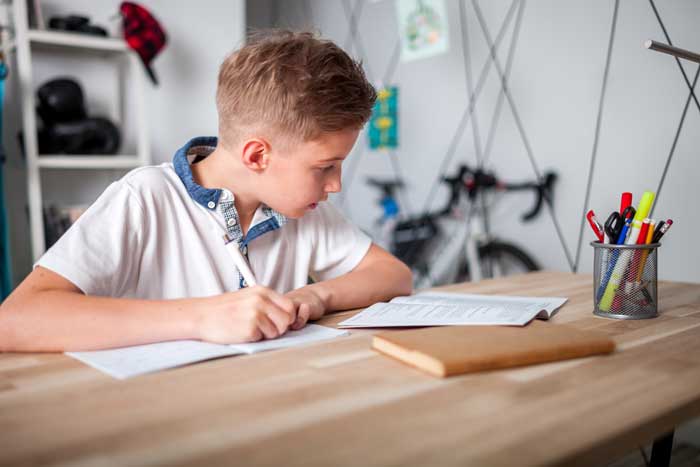 A desk helps create a set area where they can work. This helps your child focus by creating a space where the 'activity' is predetermined.
Your child's desk doesn't have to be anything fancy. Odds are you have something in the home already that can be set aside and designated as the school desk.
Just make sure that it's clear of clutter, isn't a part of an already-established routine, and has good lighting.
This slideshow from BHG offers some great ideas on creating a study-friendly area for your kids. When you've got a chance, take a look!
3. Digital resources are abundant
A lot of people have been in the same position as you.
Home-centered learning is hard. They've experienced the same frustrations, setbacks as you.
There's comfort in knowing that your difficulties aren't new. Many individuals like you faced the same issues.
There are a plethora of resources available to you online. Entire companies and even industries have been created in an attempt to solve some of the biggest challenges that home-centered learning faces.
Are you trying to help your kid with math? Try coolmathgames!
Are you concerned about your child lacking social interaction? Try Houseparty!
Want a video from an expert, but geared towards primary education? Visit Khan Academy!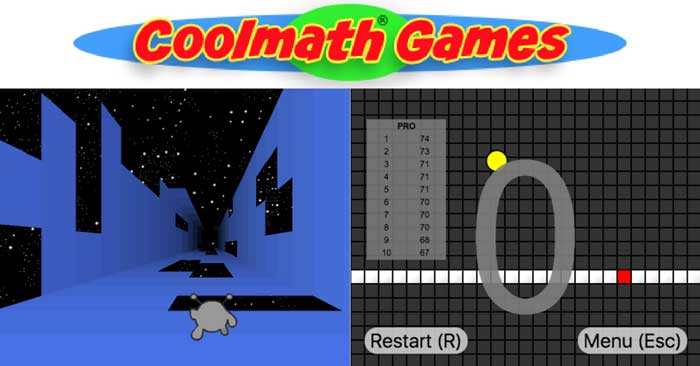 There are so many resources available to those trying to homeschool or subsidize their child's education.
Even daycare and preschool programs are evolving with direct-to-parent reports and check-ins via platforms like Smartcare.
Take advantage of the resources available.
A lot of people have been where you're at now. If you need additional help or support, there are even resources available specifically for the parents involved in in-home learning.
You've got this!
4. Self-Care. Help yourself to help others.
Bringing learning in-home is going to add a whole new set of challenges and stressors.
To appropriately and effectively combat these new challenges, you'll likely need to introduce yourself to new mechanisms and routines to handle these situations in a healthy manner.
Setting aside time in the day for 'you time,' finding a new book that you enjoy, practicing mindfulness; these are all practices that can help you stay mentally healthy during a time of changes in your daily routine.
Parents must recognize that they need to take care of their well-being if they want to be effective mentors.
5. New times. New opportunities.
Transforming your home into a place of learning can be difficult. It can be challenging.
But it can also be empowering taking ownership of your child's educational experiences.
There's going to be roadblocks, detours, and challenges. But you and your child will navigate through!
Build an environment of success. Lean on the resources available to you. And make sure you take care of yourself through this journey.
Ticketing system for schools
Create your school online registration,
administer exams, certifications,
events and more.
---
Author: Molly Edwards
Molly is a devoted mom, passionate writer, and budding solopreneur. As a mother of three boys, she hopes to inspire parents to stress less and enjoy the big, beautiful world of parenting a little more. Follow her daily adventures in parenting @MollyEdwardsSLC.