Top 5 Best U.S States to Live in as an Avid Festival-Goer
Music is a force to be reckoned with. It can improve your bad days, help you through hard times, and make special moments more memorable. Passionate music lovers know what I'm talking about and the power music can have on our lives.
That's why moving to a place that nurtures live music performances is the best decision any avid festival-goer can make. Pick up your bags and move to Austin, Nashville, New York, Seattle, or New Orleans, where you can embrace the explosion of distinct sounds, discover artists you have never even heard of before, and fall in love with new genres.
Austin, Texas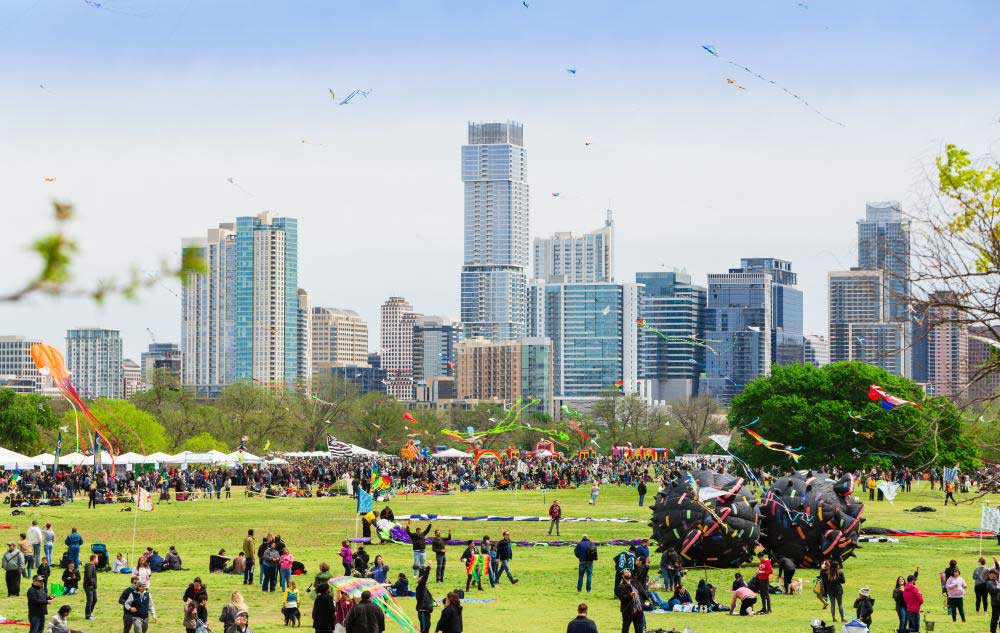 Even though Texas is commonly associated with country and western music, Austinites will tell you that nothing could be further from the truth. Relocating to the capital of the Lone Star State will put you in the epicenter of extraordinary live music venues. It is hands-down one of the best locations for young musicians looking for an outlet for their innovative, creative, and experimental sounds.
The Live Music Capital of the World surely lives up to its nickname hosting various events all year long. Those that like outdoor festivals can enjoy South-by-South-West, City Limits, Fun Fun Fun, or Hot Summer Nights festival. No matter what kind of sound you vibe to, there are over 250 venues hosting artists that perform everything from blues and rock to jazz and country.
Becoming an Austinite means embracing the fact that music pulses throughout the city, leaving a tremendous impact on lives. That's why it is an ideal spot for all passionate singer-songwriters, musicians, and music aficionados.


Nashville, Tennessee
Tennessee is the birthplace of many world-famous singers such as Dolly Parton, Justin Timberlake, and Miley Cyrus. Even though some notable artists flourished in Memphis, the city that is a true musical center is Nashville - home to acts such as Kings of Leon and Lady Antebellum.
When you relocate to Nashville, checking out performances at Grand Ole Opry is almost like a rite of passage, but that is only the tip of the iceberg. A surge of artists in the Music City is affecting its overall vibe, and the music scene goes beyond the country sound. There are some Indie acts such as Jack White or Black Keys, and robust punk rock bands like Paramore. Year-round music events make Nashville a brilliant spot for passionate festival-goers.
Kick every new year off with a free rock concert! Also, there are plenty of holiday concerts, from Independence Day to Easter shows, and huge summer festivals like CMA Music Fest and Bonnaroo. While in Nashville, embrace country hits, and jam to eggy rock and Indie sounds without playing favorites.
New York, New York
The Big Apple is not only the business but the cultural capital of the US as well. Moving to New York will put you in a place with a long musical history; right where you want to be. Immigrants from all over the world brought their cultures and sounds, from folk to Slavic rhythms. All coming together, creating a one-of-a-kind global musical melting pot.
This birthplace of hip hop has nurtured artists like Beastie Boys and 50 Cent, and if you want to experience that kind of vibe on your own, Bronx should be your next destination. Besides hip hop, there are legendary jazz clubs that still have a unique vibe and recognizable swinging sounds.
NYC is a metropolis with huge concert venues like Madison Square Garden and smaller impromptu spots all around Central Park. When you want to get lost in the crowd, dance, and sing, you can get ticket registration for Governor's Ball and catch a variety of acts ranging from dream pop to underground rap. For EDM fans, there is an Electric Zoo show where DJs spin records on over one stage and throw glow sticks at the crowd. This is where you will catch musicians like Diplo, Armin Van Buuren, or Eric Prydz entertaining the masses.




Seattle, Washington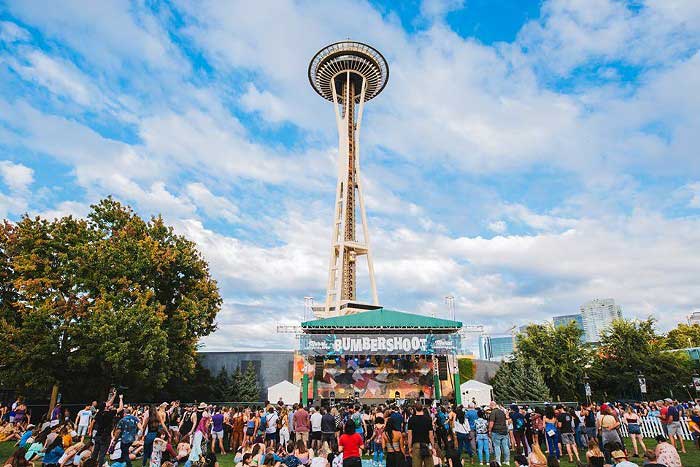 Those that remember the 90s will know why moving to Seattle is an excellent idea for every music aficionado. Back then, bands like Pearl Jam, Soundgarden, and Nirvana dominated the charts. The grunge took over the world by storm, and it gave a new look to youth rage.
Nowadays, things haven't really changed. Macklemore, The Shins, and Death Cab for Cutie are just some names that keep the Seattle music scene alive. However, it is not all about the grunge. There is a strong presence of indie and sub pop artists.
An additional benefit of becoming a resident is the fact that you can catch shows at many bars and clubs at Capitol Hill and Belltown. Those bars still promote local artists, so if you plan to become a musician, this is a magnificent spot to do it because you will have the local community's support. And you'll get a chance to contribute to many charitable events and fundraising events for nonprofits.
When you are in the mood for some partying and dancing, buy tickets for a few yearly festivals such as Bumbershoot, Paradiso, or Honk Fest West.
New Orleans, Louisiana
As the birthplace of jazz, New Orleans puts music at the heart of everyday life.
You will rarely find a place as musical as this city. The architecture shows Creole roots, and the streets are still filled with the sound of jazz and blues. You might feel you stepped into the beginning of the 20th century. New Orleans can be your saving grace if you are looking for inspiration of any kind.
Stop by bars, pubs, and live venues, absorb the mix of old and new sounds, listen to the stories people tell through music. Create your event planning checklist and dot your calendar with events, and get ready to go to a festival every chance you get, because they are some unique ones in the US. From the Jazz and Heritage Festival to Voodoo Music and Praise Fest, there is something for everyone with the growing event trends.
When you, as a dedicated festival-goer, become a resident of New Orleans, you will have all the time in the world to check out every one of these shows.
An easy solution for selling tickets
Create events, sell tickets, RSVPs,
free events...create a Purplepass account
and start selling within minutes.
---





Author: Blake Shaw
As a festival enthusiast, moving from city to city, Blake has
gone to all the best festival cities in the U.S.