How Will Guests Receive Their Tickets? 3 Recommended Delivery Options
One of the many decisions you have to make as an event organizer is the ticket delivery method for your attendees.
1. Print at Home Digital Tickets
This is a free and convenient delivery method where the user is printing out the ticket at home after purchasing. It is secure since there is nothing that can get lost in the mail and it's an easier method for your attendees.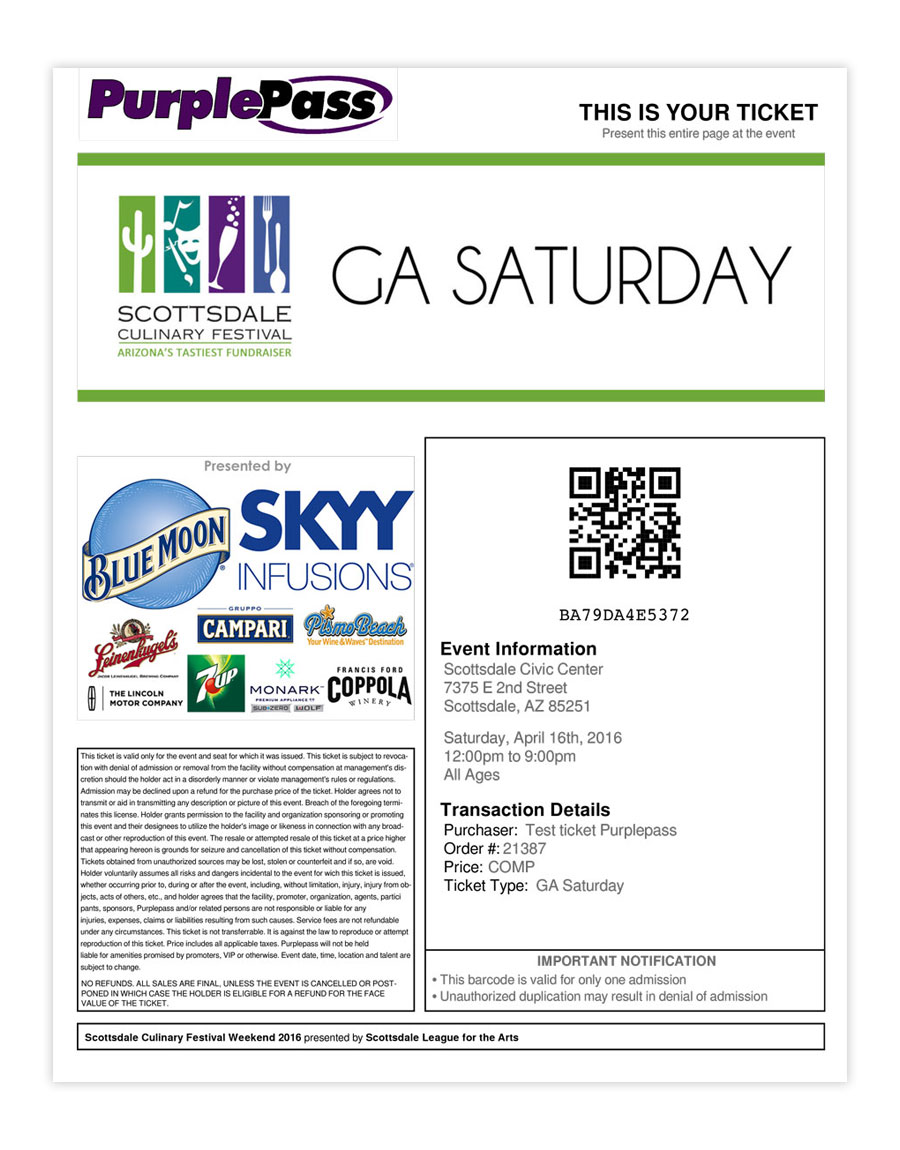 It shows that you are keeping up with the current trend of going paperless by giving them the option to show their tickets via smartphone.
Today, people expect digital confirmations and tickets without going to the box office or waiting for tickets in the mail.
For users that don't have printers that prefer a printed confirmation, there is usually the option to print or access tickets later on from the confirmation email or by logging into an account.
2. Will Call/Box Office
This is a method where the buyer will purchase the tickets online and then pick them up later at a designated location. The most common location is a booth or desk at the venue.
This is a good option for people who won't ever have access to a printer or a smart device before the event.
Don't forget about the portion of the population that still prefers this method.
Equipment you can rent for a faster gate!
Learn about the different equipment you can rent for your
event for a more seamless process.
The tickets may only be available for a couple of hours before your event or might be available as soon as the purchase is complete.
3. Printed and Shipped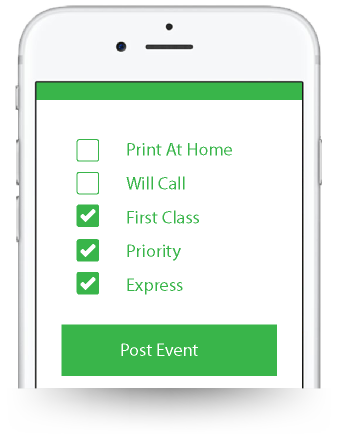 With this method, the buyer purchases tickets online and then gets them in the mail. There can be different mail options based on speed and cost.
A printed ticket helps you brand your event. It looks better and can be more professional. Keep in mind that you may need a certain amount of time before the event to allow for delivery.
This method can also be more expensive since it does involve shipping, printing and handling costs. If tickets are lost in the mail or aren't delivered then you can always void those tickets and issue new tickets digitally instead.
Have your event live in minutes
Create your event, customize your delivery options, and
start selling tickets!