How to Make a Promo Video Invite for Your Charitable Events
Organizing a fundraising event for nonprofits is a great way to get the community together for a good cause. 56 percent of donors are regulars at various fundraising events, and over the last year, corporations have donated over 20 billion to various nonprofit organizations.
But here's the catch -- you need to get noticed by your audience to ensure that those charitable events you are hosting receive tremendous support. Not an easy task.
That's why designing a solid invite is vital to entice the attendees and make sure that they show up to support your event; in-person or online.
Instead of sending traditional paper invites, it's better to use video marketing tactics and share invites where an audience hangs out...online.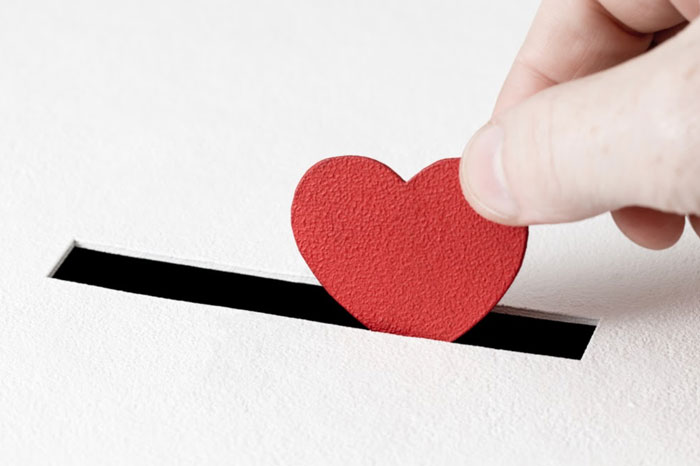 Not sure where to begin?
This article will talk about all the tips and tricks behind designing attention-grabbing promo video invites to make fundraising events for nonprofits a roaring success.


Why do promo video invites work for fundraising events for nonprofits?
Promo video invites are excellent for top-of-the-funnel event marketing ideas. They create a great first impression about your event and can instantly generate awareness. These video invites also provide a bird's-eye view of why the charitable event is being hosted. Since they are highly shareable, you can encourage the recipients to share them on their social networks to spread the word and grab more attention.
Video invites also work better for charitable events as they can easily communicate relevant information in a digestible manner. Your invitees don't need to scour through a long PDF document to learn about the cause and the support they can provide.
Moreover, you can post the promo video invite on the event website to reach a wider audience and pique their interest right away.
Planning and creating your promo video


While event-related emails have a higher click-through rate here's what you need to keep in mind if you want to design hard to ignore promo video invites:


Know what your goal is
Designing an invitation without an objective is unlikely to get you the desired results.
When you are using videos for event marketing ideas for charitable events, remember that the end goal is to create awareness. That's why it is essential to have a powerful intro or a talk trigger that will leave an indelible impression on the viewers once they have watched the video.


Choose the right style
Picking the right style of the promo video is an important aspect of video marketing. While motion graphics work well for simplifying difficult messages, simply combining text and music can elicit an emotional response from the audience and encourage them to watch the full video to know more.
There's never a one-size-fits-all approach for promo video invites. So don't shy away from experimenting until you can lock in a format that you love.


Write a script
You need to convey a lot of information within a limited amount of time. But diving straight into producing the video without a script can completely derail your efforts.
Every second of the video is valuable, and you must put in the effort for maximum results. Start by writing a solid script to highlight the most critical information (such as the venue, date, and time of the charitable event) in the first five seconds.
The accompanying visuals should complement the information and indicate to the audience about the fundraising event for nonprofits. As promo video invites allow you to get as creative as you want, don't shy away from keeping your creativity flowing.
Pick a suitable template and don't forget to edit it
Working with the correct template can make a world of difference in the quality of the final product. Templates simplify your life as you don't have to start from scratch. You get more room to experiment and even add extra flair and personality to the videos with text animation, transitions, and fades.
Worried that you may not have the budget to hire a video editing team? You don't have to -- simply use a free online video editor and create jaw-dropping promo video invites.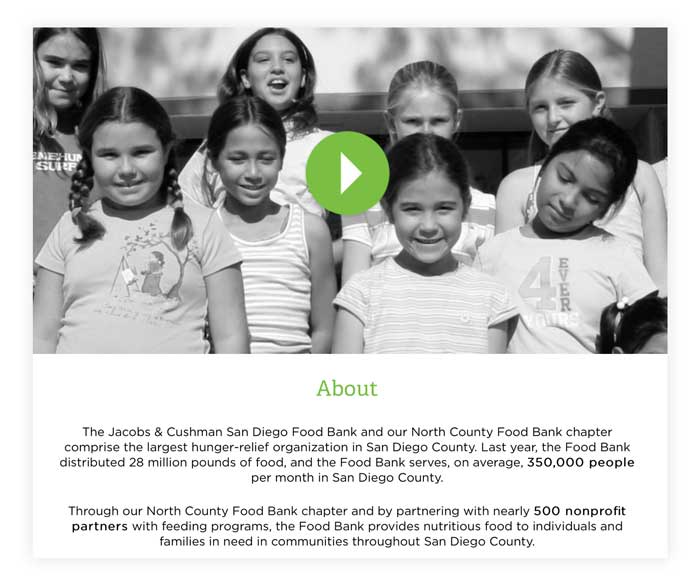 Designing promo video invites for charitable events


Here are some best practices you must keep in mind to create attendance-boosting invites:
Always keep it brief. Think of your promo video invite as a movie trailer to the fundraising event for nonprofits. You only want the audience to know enough to pique their interest. Simply focus on highlighting the key details and don't give away everything.
Use these videos to evoke a strong emotional response. Select appropriate music and voice over style to strike the right notes.
You can add a lot of visuals to your video but don't go overboard, as it may shift the focus from the core message you are trying to convey. For instance, if you are raising funds for access to better menstrual hygiene for women, only add those relevant images for the cause.
Use an eye-catching subject line to boost the click-through rates. Remember that your potential attendees receive many emails throughout the day. So attempt to stand out in their inbox.
Share your promo video invites across social media channels to ensure more people notice them.
Don't sound too salesy in the video. Try to show your audience how their support can help the cause. Don't forget to highlight your previous fundraising achievements to build credibility.
Even the best event marketing ideas cannot make a difference if your video invite lacks an effective CTA. At the end of the video, the viewer should have a clear direction about what to do next. So include a strong call to action to keep them engaged.
Conclusion
Organizing fundraising events for nonprofits can be an enriching experience. Build up the excitement by designing promo video invites that your guests cannot ignore.


---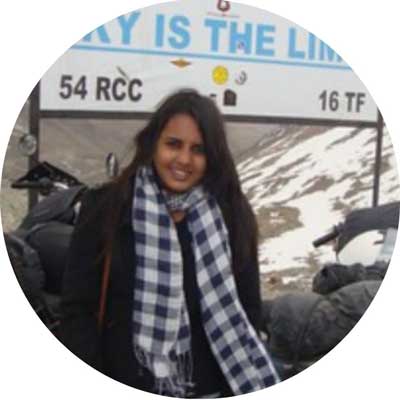 Author: Ritika
Ritika is a tea-lover who quit her comfy tech job to become a full-time writer. She specializes in tech, B2B, digital marketing, and SaaS.