Hiring Web Developers for Your Event Website: What You Need to Know
If you're launching or updating your event website, you've likely noticed that the cost has increased dramatically. Engaging a web developer to create or change your event website can run anywhere from $5000 to $12,000, and the price goes up even higher if you want bells and whistles.
But with so many options available online, how do you find the right web developer? Here are some tips to keep in mind.
Extensive reports for events
Track your marketing, ticket sales,
ROI, get real-time analytics and more!
Tip #1: Start with Upwork or a website for finding freelancers
One of the first things to look for in a freelance developer is the experience level. Upwork is a popular freelance website where developers can post their profile and experience. To find a developer, you just post the job description, and Upwork will match it to profiles of freelancers who have the same or similar skills.
After you have selected a freelancer, you can bill them a flat fee or by the hour. You can also choose to pay them through a native Upwork app. You can also browse profiles and apply to jobs posted by freelancers.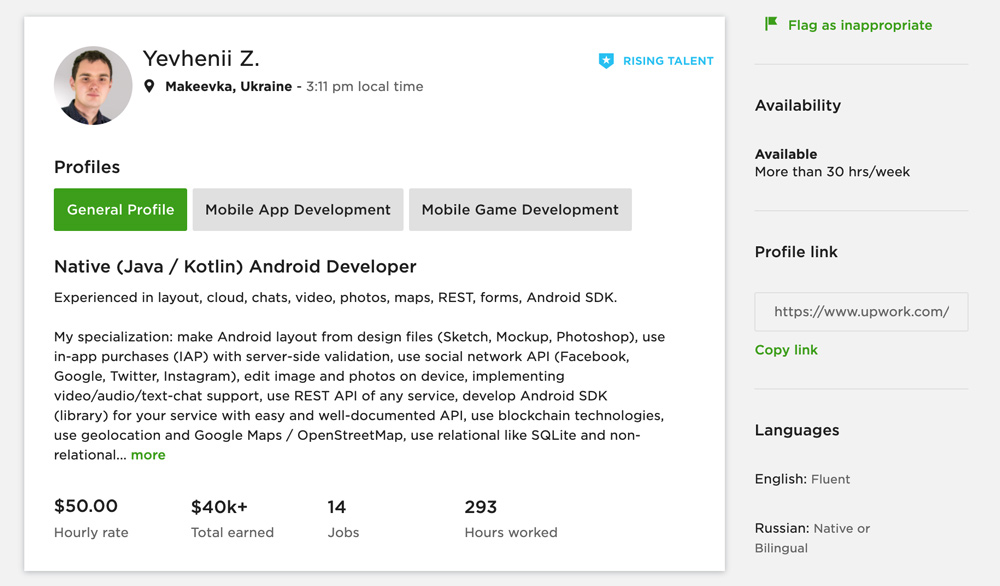 Furthermore, you should also include a clear timeline for the development process. This will allow you to monitor progress and set realistic expectations.
While hiring a developer can be a daunting process, it is vital to know your needs and requirements so that you can find the best developer for the job.
Tip #2: Do your research before completing the hire
Finding a web developer to create a website for your event website is an extremely important task. It is not always a straightforward task, and you should be sure to do your research before contacting web developers. You should learn as much as possible about the company, its role, and mission. Then you can frame your questions accordingly.
Check the company's or freelancer's social media accounts to see if they have any. This usually starts at LinkedIn.
First, you must understand the purpose of LinkedIn. This social network is about professional development and industry discussions. You can find potential customers, employees, partners, and more by using the platform. However, remember that LinkedIn discourages hard selling, so you should take a different approach. If you want to make the most of LinkedIn, avoid the hard sell and instead focus on making connections and engaging with your connections.
Tip #3: Start with warm introductions
It is not uncommon to have a long list of potential business partners, but the vast majority of them won't know where to begin. You can build a stronger network by making warm introductions, which will allow you to earn more business.
To make warm introductions, analyze your existing network and craft thoughtful requests. You should also strengthen relationships with existing partners by adding value. In addition, warm introductions allow you to establish a lasting connection with your new partners and get to know them better before hire.
Tip #4: Verify their work quality
When interviewing potential developers, look for several things.
While ratings and previous work are always the most obvious, you should also check online code and portfolios. A solid portfolio will show the developer's ability to produce top-notch projects. Accessible code repositories will allow you to review the developer's work.
Tip #5: Know your cost of hiring
If you're an event organizer, you've probably wondered how much it would cost to hire web developers for your event website. The price range is $5000 to $12,000, depending on the complexity and bells and whistles you want. And, the price goes up even further if you want to update an existing website. If you're wondering how to keep the cost low, start small and hire a developer when you need help.
(1) A good developer will write clear, readable code and be able to debug and fix any technical problems.
(2) They should have experience using IDE software such as WebStorm or Sublime. If possible, he or she should be familiar with frameworks.
(3) The higher the developer's skills, the higher the price tag.
However, it's worth keeping in mind that a high-quality event website requires a lot of work and may require a lot of changes.
While hiring web developers is an important task, it's important to keep in mind that it's not always possible to find the right fit for your project. If you know exactly what you want, you can hire a developer with a high skill level who can complete your project faster and with fewer mistakes. Hiring a developer with a lack of experience can lead to problems later on. You'll end up spending more money than you planned.
Web developers charge between $5 per hour and $120 per hour. You'll pay between $175 and $5,400 for the development of a simple event website. Hiring a professional developer can cost upwards of $26,400 for a small website. While the costs of hiring a web developer for your event website can run into the hundreds of dollars, you can rest assured that you'll be getting the best value for your money.
SMS marketing for events
Send ticket links, promos, and info
with Purplepass' SMS messaging tool.
---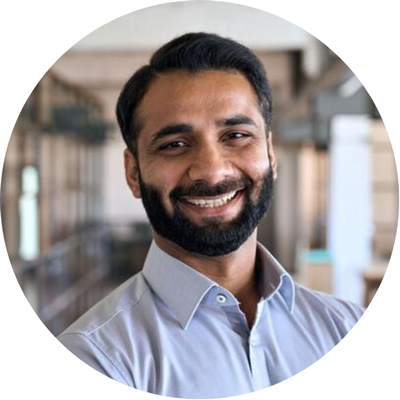 Author: Jason Roy
Jason Roy is a professional Web Developer and a Tech Blogger, having 6 years of experience in his field. He loves to write about innovative technology related to web and app development to keep his readers up-to-date with technology.