Effective Content Creation Ideas for Marketing Your Next Event
When planning a new event, one of the most crucial elements to account for is attendance. After all, if no one shows up, all your preparation and coordination will mean nothing.
That said, how can you make sure that people will come? Event marketing is the best option, as it allows you to build buzz and gauge interest.
Since event marketing is all about attracting interest, let's look at some top-notch ideas for creating high-quality promotional materials.
Create Video Content
Regardless of your business, video marketing is always a smart move. Up to 87 percent of marketers say that video marketing gives a high ROI, which is why so many brands and companies utilize this type of promotion.
Fortunately, sharing video clips has never been easier, thanks to social media sites like Facebook, Instagram, YouTube, etc. But, what kind of video content should you be producing?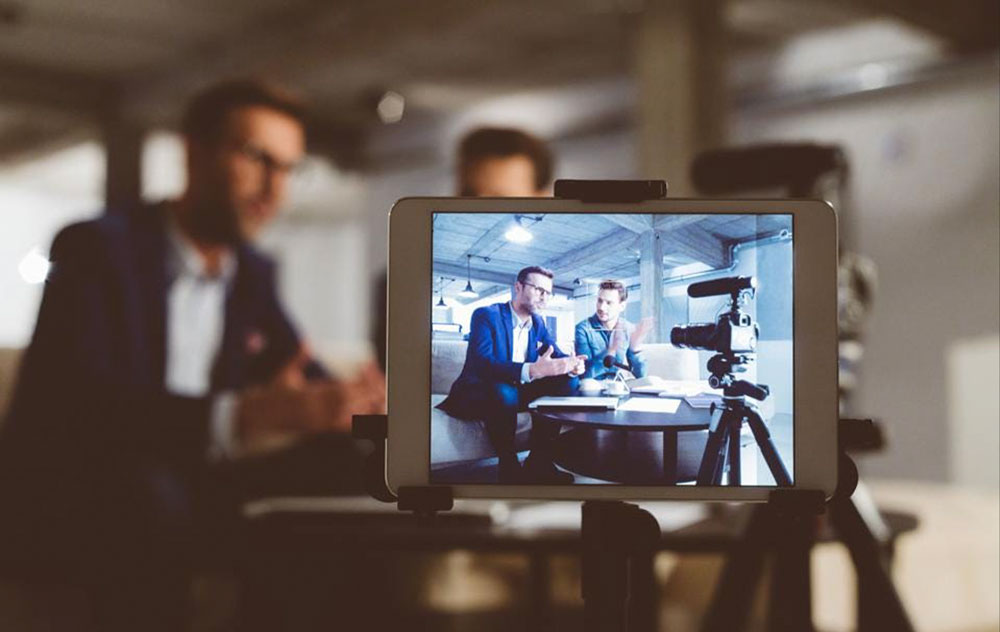 Here are a few video creation ideas for promoting your event:
Venue walkthroughs - If you're hosting the event at an incredible venue, show potential guests what they can expect. Show off the various rooms and features to get people excited about what they could potentially experience.

Entertainment videos - What kind of entertainment will you have at the event? If possible, interview or show off some of their talents or guest speakers in a brief video clip.

Event history and background - Have you hosted this event before? If so, share some highlights from years past. If this is a new event, make a video about why you're putting it on. Is it for charity? A holiday-related celebration? Whatever the case, let people know your motivations for coordinating it.
Look Behind-the-Scenes (BTS)
For promoting your event, you want to see the "man behind the curtain." BTS footage and photos can give your guests a glimpse of all the work that goes into creating a spectacular event.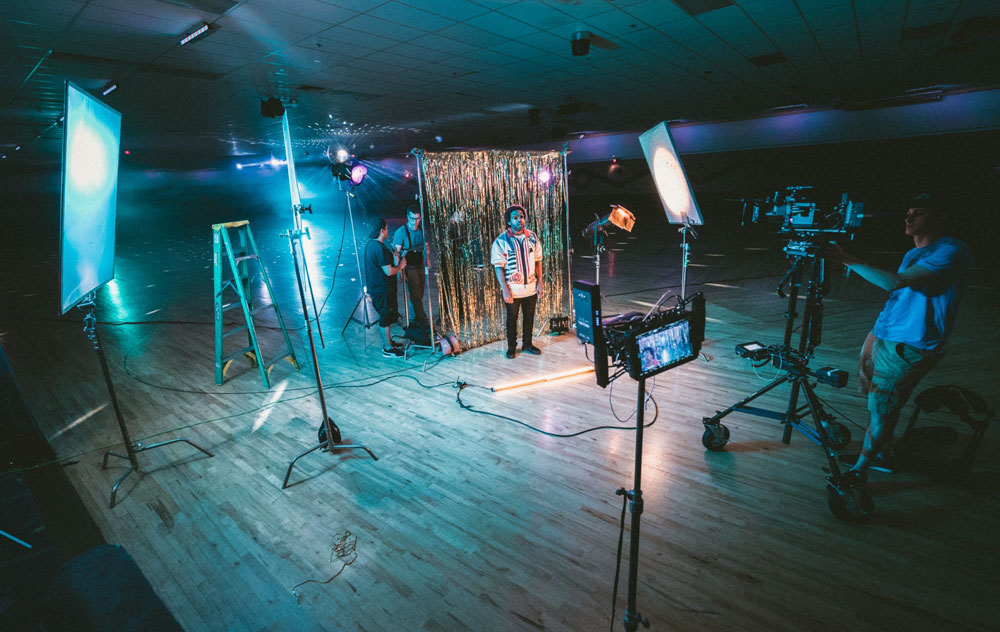 Some behind-the-scenes ideas can include:
Decorating and setting up the venue - Show how your team is putting the finishing touches on the venue space to make it pop and stand out.

Team introductions - Have your audience meet the people who make your events shine. Getting to know these individuals humanizes the event and makes people take more of an interest in how it's prepared and executed.

How-to videos - Are you making table centerpieces for your event? Why not show people how you make them? If there are any crafty elements to the event, showing how they're made can boost your promotional abilities. Now, you can share your event on craft-making websites and forums to appeal to a new range of customers.
Use Micro-Events for Promotion
People prefer experiencing something to just hearing about it. So, instead of learning about your event through images and videos, why not show what they can expect with a micro-event?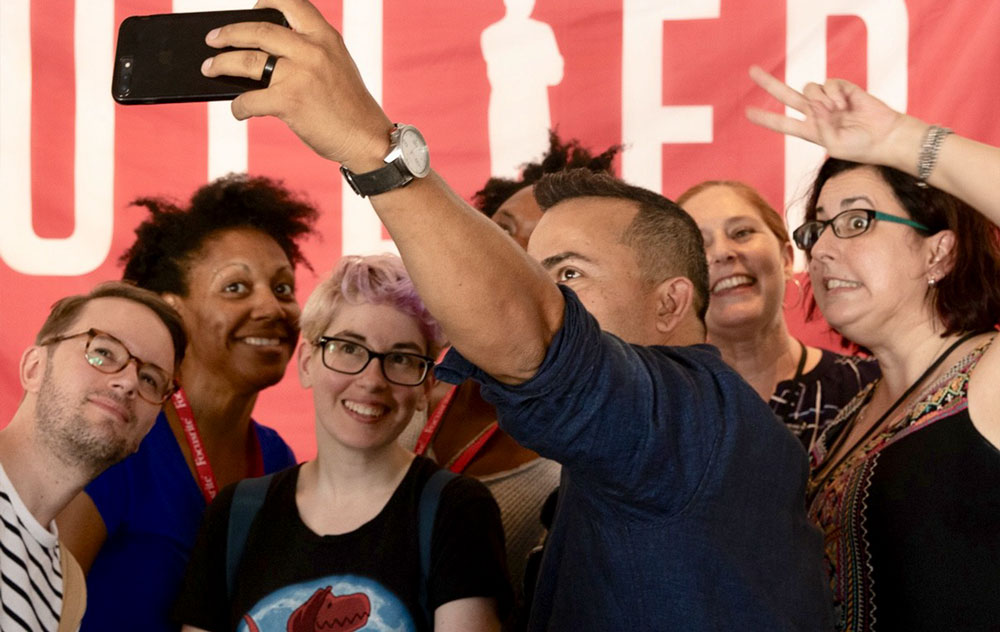 Micro-events can be as small or large as you like. On the smaller end, you can set up a booth with prizes and games and talk to passers-by about your upcoming gala or party. On the larger end, you can host a "preview" event in the same venue (or similar space).
At this promotional party, invite people who can spread the word about the actual event. Now that they know what to expect, they can share their thoughts with others.
Another idea is to create multiple events that build on each other until you host the final big gala. For example, if your event is holiday-themed, you can host a few smaller parties leading up to the actual holiday.
Create Contests and Giveaways
Who doesn't love free stuff?
Contests can be an excellent way to build buzz about your event since guests can try to win various prizes (including tickets).
For bigger events, you can include high-value prizes like backstage passes or meet-and-greets with your entertainment headliner.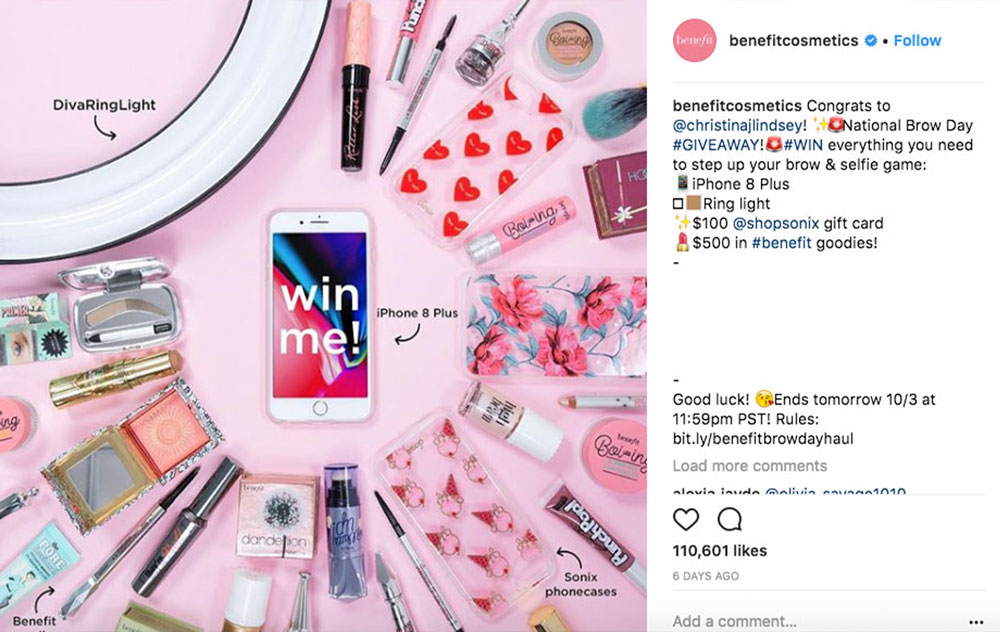 Even during the event, you can host a contest or giveaway. Better yet, you can promote the onsite competition when marketing the event. When guests know they win prizes, they're more likely to attend.
You can also make the contest into a game with trivia questions. Or, you can ask guests to provide feedback through surveys for contest entries or door prizes.
Start selling tickets in minutes!
To get started all you need to do is create
an account, enter event details, and
go live!
While marketing is essential, make sure that you lock down all of your logistics and planning. Purplepass makes it easy to register guests and sell tickets. Visit us online to find out more about our process, then contact us to see how we can make your next event shine.