3 Post-Event Engagement Strategies to Generate Marketing Qualified Leads
You hosted your first corporate event, and it was a massive success. Hundreds of guests attended the event with amazing engagement rates!
BUT it's not over yet. While conducting a successful event is the hardest part, what happens after the event is arguably the most important. Now that you've already engaged the attendees, you have the opportunity to nurture them down the funnel and turn them into your customers.
Now it's time to look at the importance of post-event engagement, along with three helpful post-event marketing ideas you can deploy to generate marketing qualified leads.



Why do businesses need a post-event engagement strategy?
A post-event engagement strategy focuses on establishing effective communication with event attendees after the event has been concluded. It helps you get feedback, gauge attendee satisfaction, and generate marketing qualified leads (MQLs).
Now, why is post-event engagement a big deal? Well, ask yourself this.
What was the primary purpose of your event?
Wasn't it to generate qualified leads, acquire new customers, and boost revenue?
Getting people to attend your event is only half the work done. You need to communicate with them after the event and turn them into qualified leads and eventually, high-paying customers.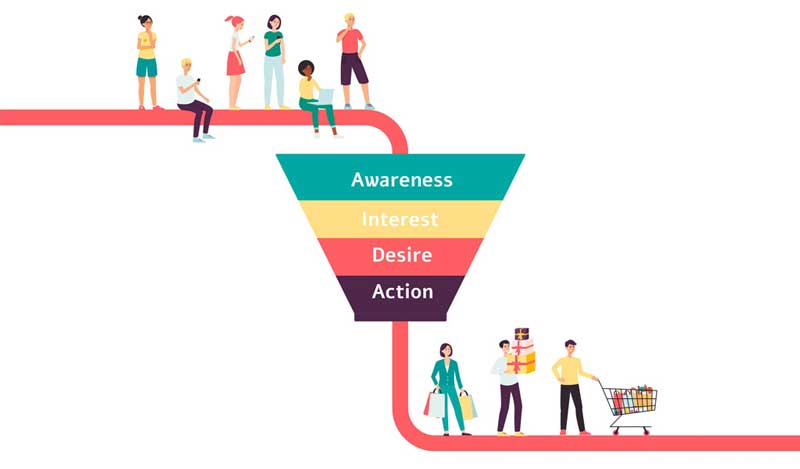 Best post-event engagement strategies


Here are three event marketing ideas you can try to implement after an event.


#1 Encourage interaction on social media
Social media is a powerful post-event engagement tool. You can create a post-event page or group on Facebook and develop a community in order to drive engagement on social media after an event.
Highlight the event:
An effective way is to share bits and pieces of the event. Let's say an attendee asked a hilarious question during the event that made the audience burst out laughing. Sharing that clip on the page and tagging the person in the clip can go a long way in engaging people after the event has ended.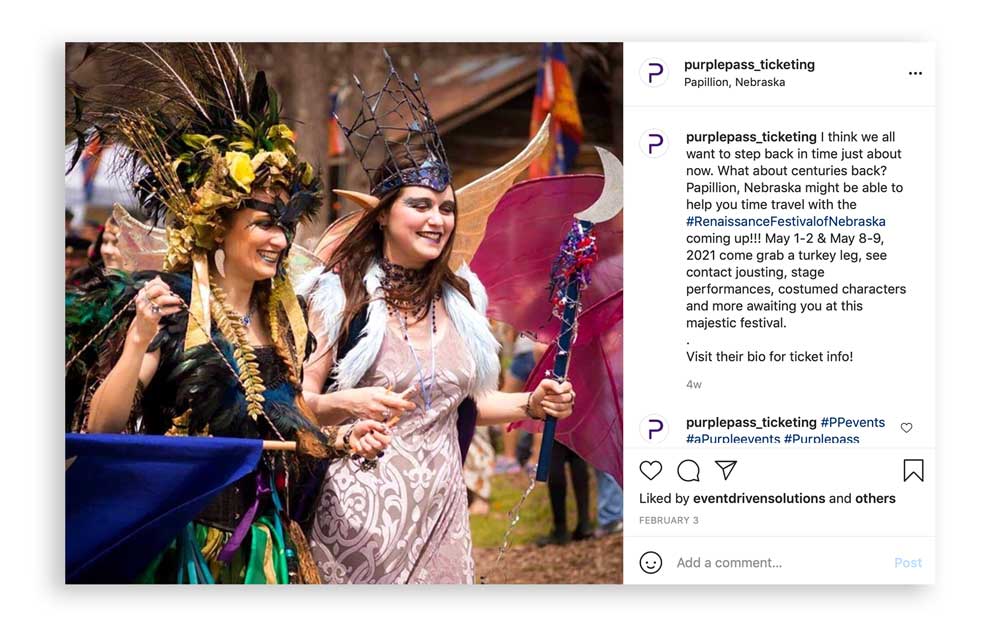 Conduct social media contests:
Hosting social media events is another helpful tactic to fuel post-event engagement. Once the event has ended, give your guests something to look forward to. Conducting a quick social media contest with a small price can be a great way to go.
Make sure the contest is simple and easy to take part in. For example, you can ask the guests to share photos clicked at the event. The image/video with the most likes will be the winner and will receive a small price. It could be a free product or service or a free entry to your next event.


Post-event hashtags:
You can also run post-event hashtags on platforms like Twitter and Instagram and encourage guests to share the best images and clips from the event. This will promote user-generated content and boost your presence and brand awareness on social media.
However, if you want to develop a social media community, ensure that your attendees know about your social media handles beforehand. QR codes are an effective tool for promoting your social media handles. You can create a QR code with a logo using a QR Code Generator and include it on your promotional materials – billboards, brochures, etc. – and link it to your social profiles.
Glasgow International Comedy Festival, Europe's biggest comedy event, has a Facebook page with over 8,000 followers. The page acts as a hub for event fans and followers. The event planners use the page to share updates and run small contests.



#2 Leverage email to collect feedback and send content
Email is the single most important tool for post-event engagement that every event marketer should use. However, most marketers use email to send "thank you" and "sorry we missed you" emails only.
While sending these emails is important, don't limit yourself to them.
The average email open rate of event marketing campaigns is 21-30%. Thus, the potential of engagement that you can receive through emails is massive.

One of the popular event trends is to use email for collecting feedback. Send a post-event survey asking attendees about what they liked or disliked about the event, what was their favorite part, etc. 64% of event organizers are already using feedback from their sales teams to measure attendee satisfaction.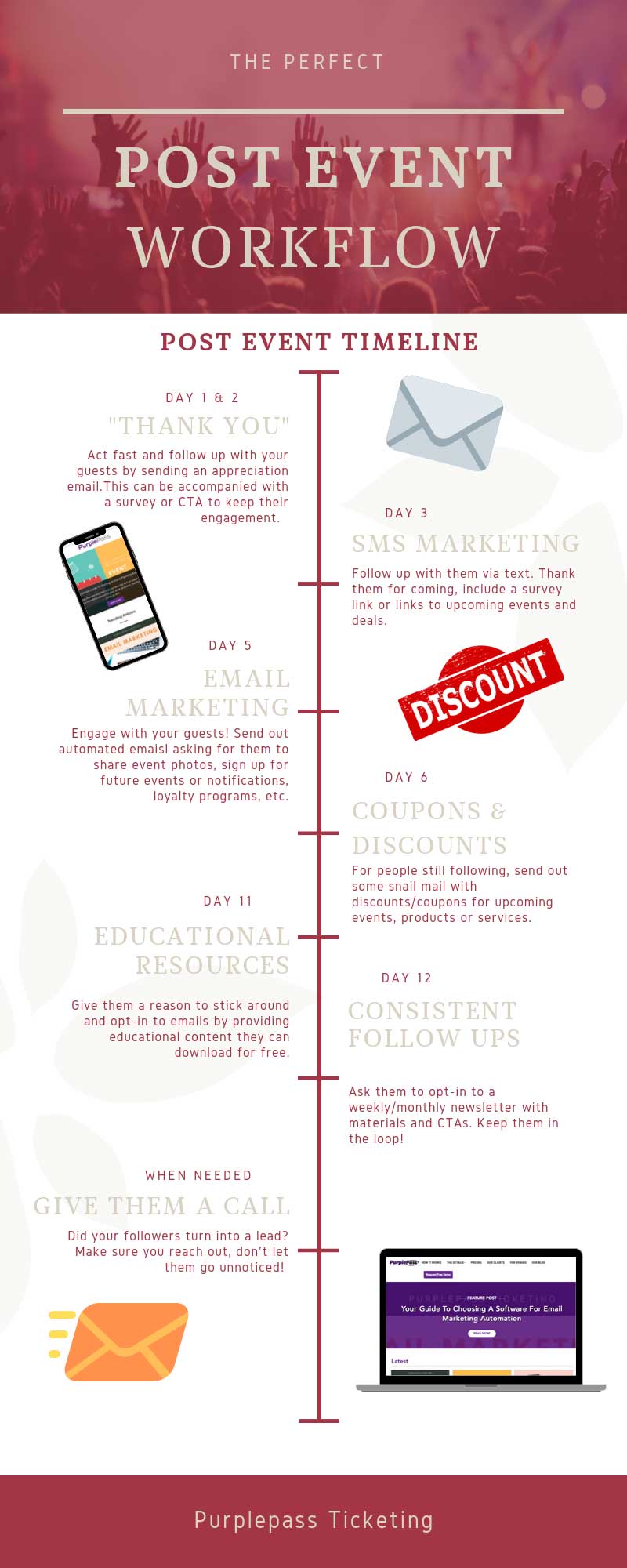 You can also use email to send post-event content, such as recorded videos, blog posts, targeted offers, etc. In this era of virtual events, creating post-event content is one of the most popular event marketing ideas.
Make sure you have enough content on hand to share with your guests once the event ends. If needed, plan early and have dedicated content writers at hand to document the event or publish insights from the sessions.



#3 Have your sales teams follow up
Let's return to the fundamental question – what was the primary purpose of your event?
If it was to drive sales, have your sales or customer support teams follow up with the attendees after the event. And don't limit it to emails. Use phone calls to address with the guests.
When calling the attendees, have an end goal in mind.
What do you want them to do?
Do you want them to register for a larger event?
Do you want them to buy your product or service?
Create a sales pitch and train your sales reps accordingly.
However, make sure your reps understand that it's not cold calling. Don't instruct them to be salesy and perform hard-selling. It's always better to provide helpful, non-salesy information at first. If the prospect seems interested, you can subtly make an offer.
Wrapping up
Companies need to look at an event as a marketing tool. It helps you generate leads. But it's essential to delve deeper and filter those leads to find prospects who might actually convert.
That's why having a robust post-event engagement strategy is a must for every event organizer.


---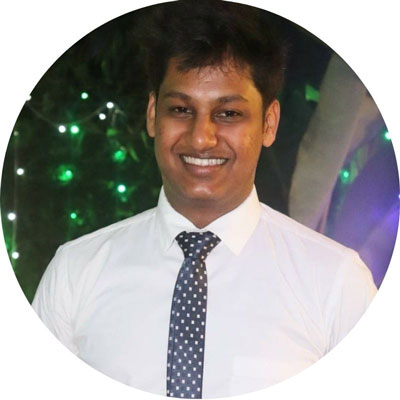 Author: Tanishq Agarwal
Tanishq Agarwal is a marketing analyst at MobStac. Extremely inquisitive about the contemporary developments in marketing tech, he aspires to bring the most pragmatic ones to the forefront. When he is not exploring the marketing realm, you'll probably find him indulged in bing-fests of The Office and Brooklyn Nine Nine.