14 Ways to Outsmart Google's Ranking Factors That Marketers Overlook
Are you the one who has been generating content on various topics and wishing one of them turns viral?
Or are you posting many social media posts with hashtags that are trending for getting more amount of organic traffic?
There might be some of you who are aware of the SEO tricks and tips, but you might not know about the desired priority to be given to every specific aspect.
1. Check your page speed
The speed of your page is the measurement of how quickly the content on the page loads.
More than 40% of users leave a website that takes more than three seconds for loading and more than 8% of users do not return if loading speed is too long.
Slow loading pages can lead to lowering the overall rank of a website as well.
It shows that the users are spending less time on the website because of their bounce rate.
The lower the rank of a website, the less visibility online. The same process can highly affect organic traffic as it turns harder for users to search for the website.
2. Are you establishing backlinks?
With the establishment of link building, a lot of websites have benefited from growing their links in others' online content.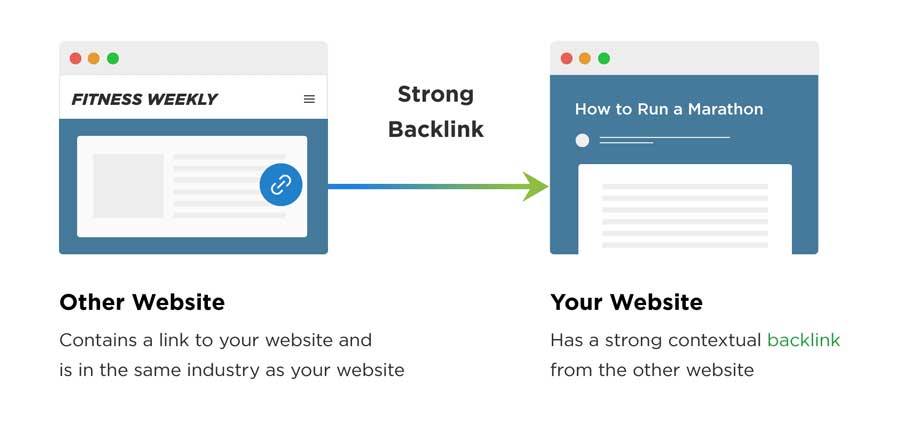 Backlinking is the act of other websites adding a link directing users back to your website. Usually
3. Mobile Indexing
In today's world, most of the online traffic is generated through mobile devices.
Nearly more than half of the users are using their own mobile devices for accessing the internet.

Rendering the users with bad experiences such as an incorrect format, or content that can't be loaded on mobile devices can lead to a huge loss in traffic.
So, it is better to turn your website into a mobile-friendly one, as it is a great way for ranking higher on Google.
4. Lower Bounce Rate
Your bounce rate showcases the percentage of visitors who abandoned the website page without scrolling or reading. The less the bounce rate, the better because that means people are spending more time on your page and this shows value to Google.
There are various ways to decrease your bounce rate, but a big one is eliminating unnecessary codes.
Why?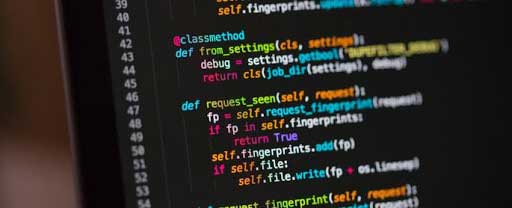 A lot of brands focus on the designing of the pages, the back end process, however, the greatest thing that everyone forgets is the removal of unnecessary code that is hurting the speed of the website, user experience, search ranking and so much more.
If your load speed and experience is poor, they're going to bounce.
5. The secret is in featured snippets
We've all seen these, a featured part of an article that answers a searched question.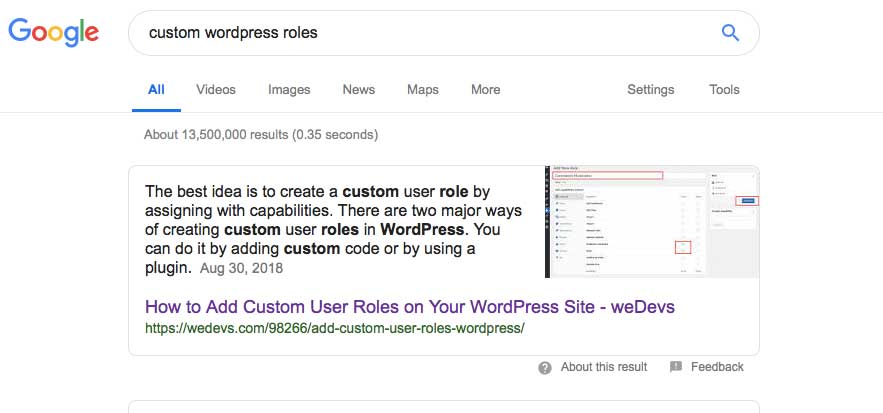 But how can you get featured?
It's easier than you think, you just have to adjust your content. Instead of focusing on keywords, you focus on answering all possible questions.
A quick way to get your piece featured is all in the research.
Look for low competition-keywords and go from there. Search Engine Journal put together a great guide all about featured snippets; follow along here and you'll be featured in no time!
6. Targeted Keywords
The target keywords that own higher CPC are good for display.
CPC is referred to as cost-per-click which means the number of advertisers who are investing for every click on their pay-per-click campaigns.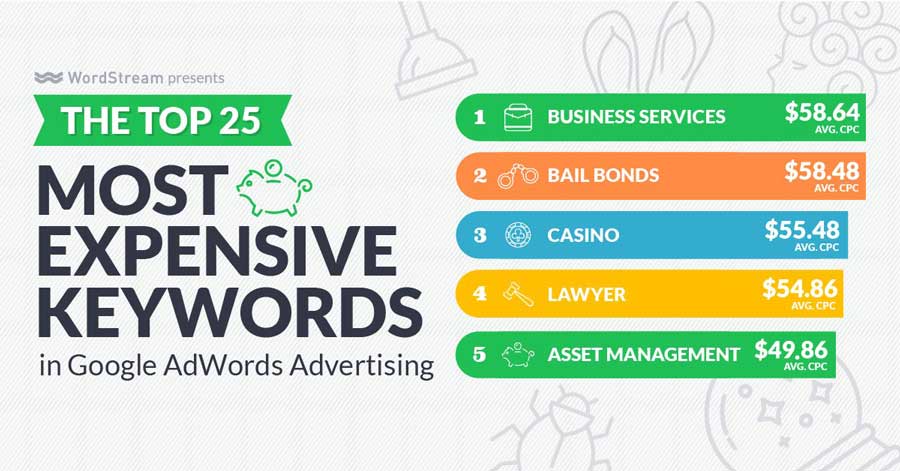 With higher CPC, investors are investing quite a high amount for a keyword and are looking for attracting genuine users. Also, targeting the keywords with higher CPC will showcase the content in front of the audience that is keenly interested.
Trust me, most of the users are desperate for reading the topics and they will scroll to the bottom of the blog as well for getting all the knowledge.
7. Generation of Quality Content
Generating content as per the purpose of a user can be great for building a quality website that provides insight.
However, be careful.
If the content does not match with your services or is random, then Google might lower your ranking.
Whereas, it can be said that if the content provided is not what the users are looking for, then the same will bring in bad user experience and increased bounce rates.
Plus, Google is home to many algorithms for detecting the reason behind the bad user experience and as soon as it does the same, there will be crawling down of the website which will vanish all the different millions of URLs that are present on the internet.
So make sure your content has quality, value and is relevant for your readers.
8. Improvisation of Readability
There can be an improvement in readability by adding headings plus header tags on your pages.
No user or audience likes reading big chunks or paragraphs.
It turns very hard for getting back the user, in case he or she has abandoned the site due to unreadable content.
So make it clean, professional and easy to digest (see examples below).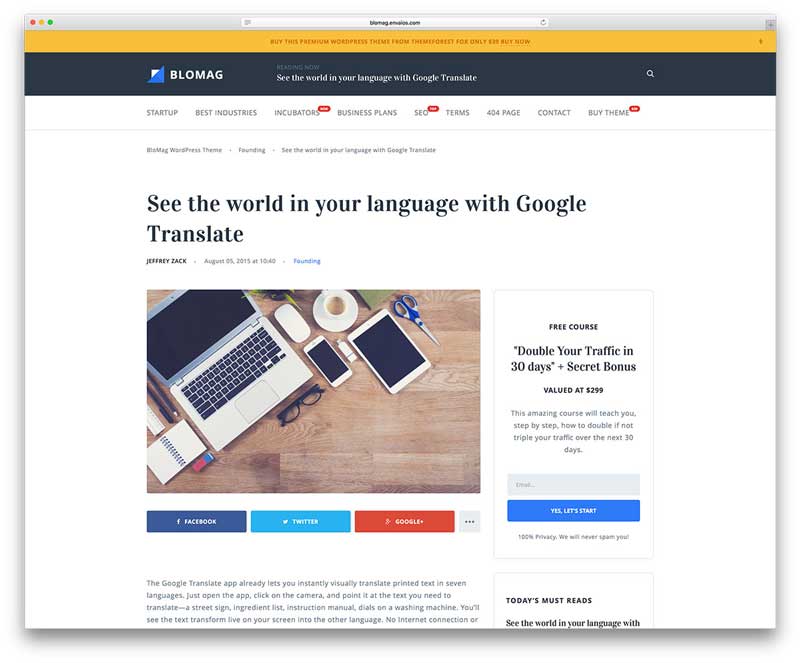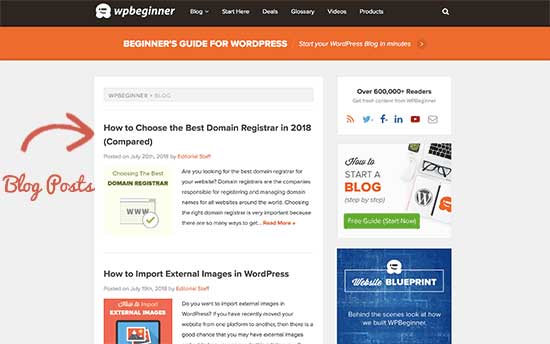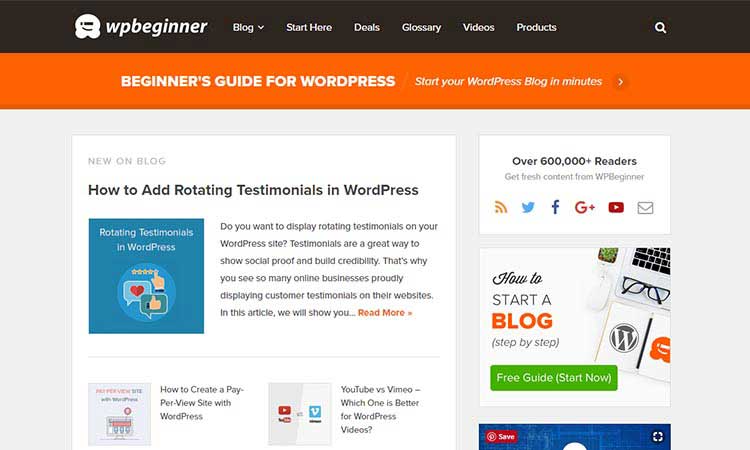 9. XML Site Map
With the establishment of XML Sitemap, it turns beneficial for Google to find the web pages and index them to eventually boost the traffic of the website as well.
So what is an XML sitemap?
According to Geoff Kenyon "XML sitemaps are files which list URLs on your site that you want search engines to crawl and index. You can specify your XML sitemaps to search engines in your robots.txt file or in Google Search Console/Bing Webmaster Tools.
XML sitemaps may contain lists of URLs on your site or large enterprise sites may create a XML sitemap index file which links to other XML sitemaps which actually contain the URLs you want indexed."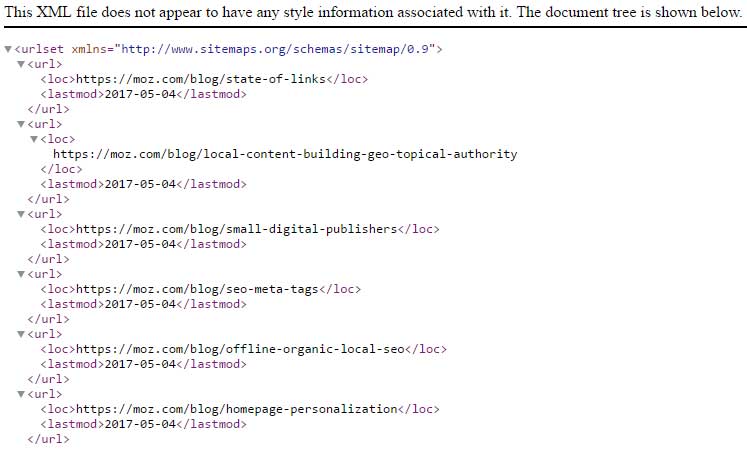 So, how does a XML sitemap affect your SEO?
Increases your reach and makes it easier for search engines to find you by listing every URL for your site
Control what information you pass on to search engines with different pages, URLS, and page priority
Ensures each page is appropriately linked
10. Find Your Errors
By fixing the errors of structured data, coding and/or broken links on your site, you can benefit the search engines in crawling properly.
Easy-to-fix errors for boosting your SEO:
Dead or broken links
Backlinks on other sites
Mobile-friendly
Site speed
Broken or unnecessary codes you can eliminate
Typos, grammatical errors, or wrong information
Optimized images for the web


11. GMB
There is no doubt about the fact that Google My Business (GMB) can also be used to help your Google ranking. It is an indirect help, however, at the same time does wonder with organic traffic.

If you add GMB, make sure you are fully optimizing it for your SEO. Include keywords, add photos, URLs, services, contact information, etc. Anything that will boost the user experience.
12. Broken Links
A lot of things can give a bad impact and yet a big one is having broken links. Broken links give a bad impact on the ranking of the website, leading to lesser traffic and visibility.

How to find broken links:
Use a free dead link checker
Scan a single webpage or check the entire site
Correct your broken links
13. Length of Content
There is no specific answer related to the perfect length of the content that can benefit in ranking higher on Google. About half consider 500 words right, while the other half think 2000 words are perfect.
The trick is to make sure you are providing very informative, high-quality content that users want to read.
If you're answering their questions, providing useful information and they remain on your page, Google doesn't care what the length is.
14. Usage of Site Links
Site links are links that are showcased under the major search result or present in the meta description.
The site links can include the links to the home page, contact us page, blogs or anything else, but they should be included somewhere on the page.
---
Author: Ravi Sharma
Ravi Sharma, CEO of Webomaze is a highly enthusiastic entrepreneur. His love for making every business reach the greatest heights in their industry made him establish his digital marketing company delivering the best local SEO services.
He has got a great grip on the idea of effective SEO process and tactics which are vital for virtual exposure. He is a fun-loving person and a keen traveler who always hunts to find adventure in new places.