Ticket Package Deals Guests Will Love and So Will Your Wallet
One big event planning challenge is getting your ticket price right. By offering ticket package deals, you can give something your guests will enjoy, and it doesn't have to cost you any more.
1. Flexible Date Packages
A flexible or selective date package works great for a multi-day event.
If a multi-day event, let guests pick the days they want to attend allowing them the flexibility to get exactly what days they want.
For example, you can have Friday-only tickets or just for the weekend, depending on how long your event is.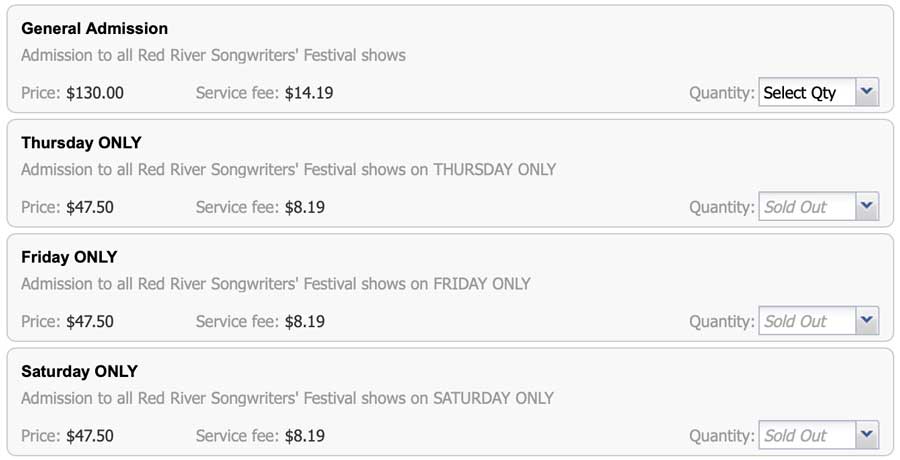 This allows you to make sure that your event is packed for all the days and those who buy the tickets show up.
Here's how this benefits you. You're hosting an event Friday - Sunday. Someone might only be available to attend on Saturday, but you are only selling the tickets as a 3 day package deal. If that is the case, the lead is going to opt-out and not purchase anything because that would be a waste for them and you just lost a sale.
Create flexible season passes with the Flex Pass
With the flex pass you can add as many tickets from as
many events from your account as you'd like.
2. Group Ticketing
Group ticketing or a family package gives your guests an incentive to bring a friend for a discounted price.
No one wants to go to an event alone and the more friends or family members your guests bring that go to your event, the better the profits are for you.
3. VIP Experience
You may not realize it but some of your event guests will spend more than your event ticket is, especially if you can give them an enhanced experience in return.
When putting together a VIP experience, think about how you can remove sources of frustration for your important guests and how you can add elements that enhance the experience.

Offer closer parking or shuttles to the event.
Other experiences that can help prevent frustration include VIP check-in lines or restrooms. You can even go above and beyond what most VIPs expect.
For example, if you are hosting a family-friendly event, have a VIP supervised area to keep children entertained while the VIPs can enjoy the other activities.
Most people want a VIP package that gives them access to something exclusive, such as an exclusive lounge or a meet-and-greet opportunity.
Other VIP packages you can have include VIP viewing areas and complimentary drinks.
4. Different Add-On Packages
If an attendee doesn't want to splurge on a VIP package, you can have different add-on packages so they can still customize their experience to their liking and be more likely to attend the event.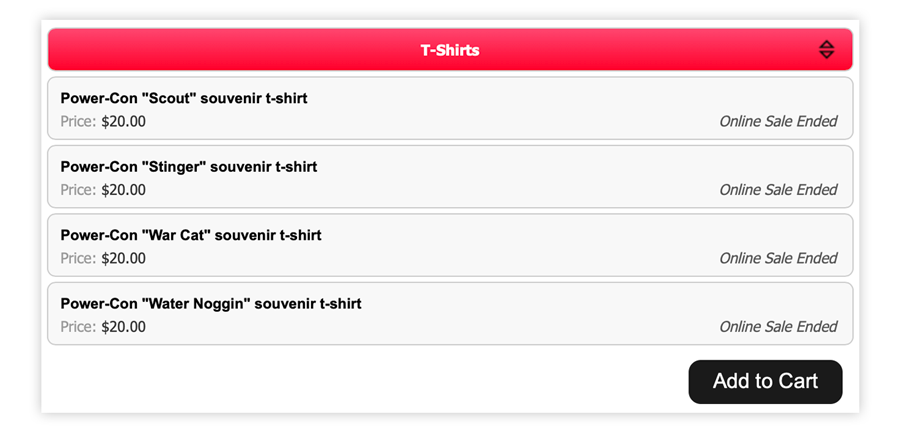 Examples can include food, drinks, and merchandise.
During your registration process, make the different add-on packages clear to prevent any confusion and to make sure guests can pick and choose what benefits them the most.
Add-on packages, just like the VIP experience, give people a reason to attend the event and spend more.
5. Upgraded Seating Options
If you are already going to have seating options at your event, then this is a no brainer. Allow guests to choose their seats and profit off of this.

Some guests may not even want to attend the event if they aren't able to pick seating options so use this to your advantage.
Upgraded seating options can include front row packages or personal tables, depending on the format of your event.
We build custom seating charts for free!
Need assigned seating? We can work with you to build
your venue seating map for no charge.