Thinking About Using Airbnb To Host Your Event? Here's Why You Should
If you're thinking about using Airbnb to host an event or experience, there are several factors you'll want to consider to ensure the platform is a good fit for what you're working hard to create.
If you're not yet familiar with the home-sharing service, the concept of Airbnb is simple. Homeowners rent out entire properties, guest homes, and/ or rooms to vacationers.
The experience is similar to staying in a hotel. Recently, Airbnb has expanded into the event hosting space, allowing event hosts to create one of a kind experiences for people visiting their area.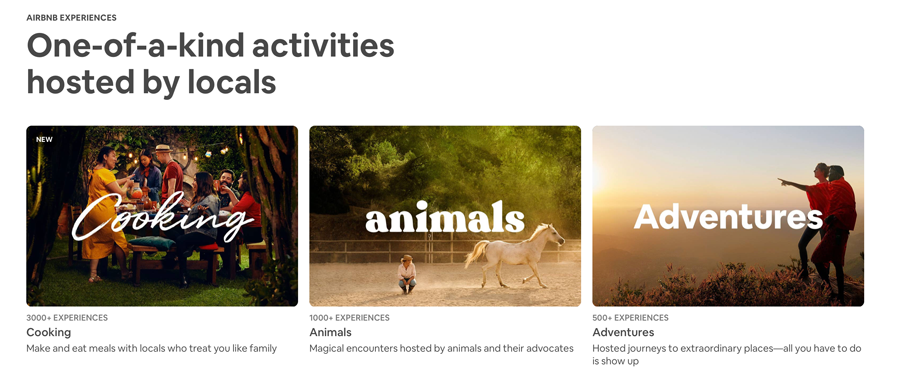 The experience hosting service of the site has grown quickly in recent years, and many people who are using Airbnb for a vacation also look at the site's experiences to find things to do while they're away from home.
However, not just anyone can put together an event on Airbnb.
The site has a few rules and regulations on who can host, and what type of events they're willing to back. Airbnb has a vetting process for each event hosted on the site.


Airbnb experiences are a great fit if you're passionate about a unique facet of your local area and want to share that passion with others.


Events that are likely to get approved typically include the following components:


Led by a knowledgeable, professional host who has a passion for the subject area and/or activity involved in the experience. To get your experience approved by the platform, don't be shy - show off your skills. The more expertise you have in the area of your experience, the better.


Participants get to be immersed in an experience or take part in a hands-on way - Airbnb experiences should be one of the highlights of a traveler's vacation


Exclusivity - Airbnb events give guests access to an experience or area that they could not take part in without the host's knowledge or expertise. This doesn't necessarily mean that you need to have access to a secret area of your city! Sharing a family recipe for a cooking class or guiding guests through a spiritual experience like meditation can all be interesting experiences for guests.


The event should tell a story - the more personal and unique the experience, the better. Airbnb experiences are about building relationships.


While guests show up as a group of strangers, you should all leave knowing more about each other. The goal is to help guests feel comfortable and at home while they're in your company.
Experiences that are not likely to get approved by Airbnb that include services (such as taxi or other transportation services), an event that doesn't have a clear host in charge, a large and/ or impersonal tour of a city or area, or something that guests could find on their own without the help of a host.
An experience needs to be unique, and you must bring your own personal flair to create a memorable experience.
Creating your event and/or experience
If you think you have an idea for an experience that will be approved by Airbnb, the first step is submitting your experience to the company.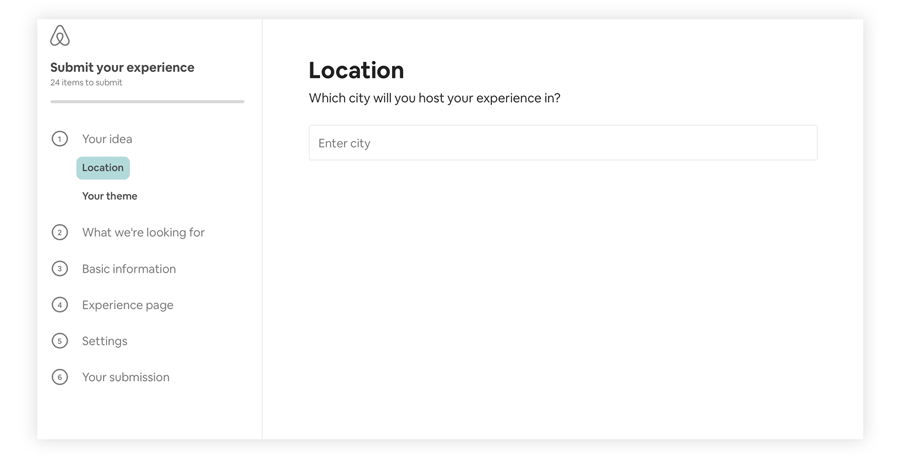 You'll fill out an application online in which you'll give Airbnb your city (which must currently be supported by Airbnb's online platform) and tell them more about the experience you'd like to offer.
The submission process for an experience is simple, and the more detail you're able to give Airbnb about what you'd like to provide, the more likely you are to be approved.
Benefits of hosting an experience on Airbnb
When you begin to rack up reviews on Airbnb, the quality of the service you provide will become your best advertisement.

As guests talk up the fun they had with you, more guests who are visiting the area will see your experience at the top of their list of suggested activities when they book with Airbnb.
It can take some time to get the ball rolling, but once you get a few five-star reviews under your belt, ticketing reservations are likely to pile in.