Portable Restroom Trailers for Events - Things to Know Before Renting
An outdoor event is incomplete without a proper restroom. As an organizer, you will not have happy and satisfied guests at your event.
Outdoor restrooms and trailers can be used in events and can be a part of camps, social gatherings, parties, and any other celebration.
Luxury portable restrooms are an excellent choice as compared to the standard limited variety of portable toilets. Such restrooms can meet the expectations of the visitor's sanitary requirements and make your event a success. It encourages a hygienic environment.
Here are a few things reasons why you might want to consider having luxury portable restroom trailers at your event: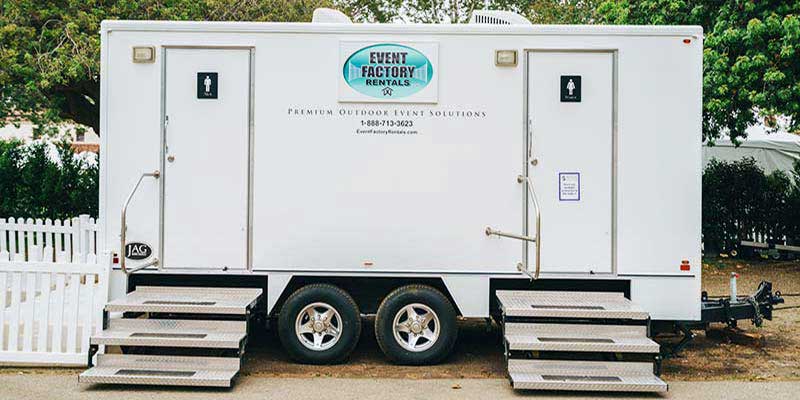 1. Existing facilities might not match the standards
Public restrooms can be unpredictable. While some venues take special care of such facilities, others barely give a thought to it. Don't gamble your outdoor event, and ruin it.
A high-quality portable restroom will help in ensuring that all your guests feel comfortable and are satisfied with the event facilities. It will help in making your event successful.
2. Amenities
Consider the last event you went to as a guest. Over the time of the event, how many times did you feel the requirement for using a restroom?
Now, as a planner of the event, apply the same formula to several guests. Think about how the average guest will use the restroom won't you like to provide them with the best possible experience.
You'll be offered a temporary restroom solution just like home whenever you choose luxury portable restroom trailers. The high-quality restrooms stay equipped with different amenities. These things include mirrors, paper towels, and even interior design.
3. The luxury restrooms aren't your typical portable restrooms
The luxury restrooms are clean, spacious and will provide your guests with privacy. These trailers get equipped with hot and cold running water along with flushing toilets.
4. Experience (yes, even in the restroom)
As essential as the event design is, the guests' experience should also remain the topmost priority. After all, you want your guests to leave after having a happy time and memories that they can share with family and friends.
Guest experience matters the most, so choosing a quality first restroom trailer should always be on the top of your head. Your guests will always appreciate the extra step that you went to them. Also, it will help in elevating the overall experience of the event.
5. Affordable
The portable restroom trailers are always the best option whenever you organize an outdoor event. Let's be honest, you can't construct bathrooms everywhere. It will be a costly affair for you. So, it is always helpful to choose the portable restroom rental.
6. Moveable benefit
Another benefit that you'll have is that they are movable and can get shifted to any place you want to get it installed. It makes it easy for the users. By using such a restroom, you will avoid the stink that is there in the traditional bathrooms. Quality restrooms get enabled with a tank that holds the human waste.
The only thing you should consider while renting portable toilets is to avoid any discomfort for the visitors. So, consider this aspect.

7. Other facilities
There are different facilities present in the portable restrooms. In a normal standard restroom, you will get a holding tank, along with a seat cover and tissue papers. Apart from these facilities, you will have a washing station, mirror, music system, and running water.
You can have easily accessible separate loos for the handicaps and the old people. The quality restroom gets designed by keeping everyone's demand in mind.
What to know before selecting a portable restroom
Before finalizing a particular company to have restrooms for your events, here are some things to keep in mind:
Check the online reviews of the company properly before choosing one. Go through the clientele and settle down on the most excellent and professional option. It will provide you with an idea about the portable restroom manufacturing company as well.


The professional team will always help you to get the best restroom for an occasion.


Talk to people who have experience in choosing portable restroom rentals on different occasions. It will help you tremendously to have an unforgettable outdoor event.


The restrooms should be proportionate to the crowd size. Strategically placing the luxury portable restrooms will always help you accommodate the requirements of a large crowd.
When planning to have a successful outdoor event, don't leave the sanitation situation to chance? Select portable restroom trailers if you want your guests to have a clean and comfortable experience.
---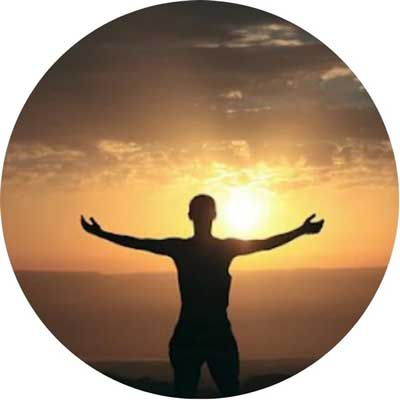 Author: Luke Richard
Luke Richard is a content marketing expert with experience in writing for multiple industries. He has extensive knowledge of health-wellness, finance, real estate, travel, technology, and lifestyle articles. Except for reading or writing, he loves to spend time with nature.