How to Host a Virtual Summit for Your SaaS Company (6 tips)
The number of tickets sold is one of the key benchmarks event organizers look at when planning for a virtual conference. If you are organizing a virtual conference to promote your SaaS product, selling tickets should not be the top priority.
There are more important goals you can pursue that will relate directly to growing your SaaS business. Building awareness about your product and getting more signups for your product are certainly more important reasons behind launching your SaaS summit online.
Stream directly from your website
The Purplepass live stream widget
makes it possible to keep the streaming
experience on your website!
In a time when every company can afford to organize virtual events thanks to cheap access to webinar platforms, it has become increasingly more difficult to stand out with your event.
Making your event free doesn't serve as a significant incentive for people to attend. So how can you achieve your goals and grow your SaaS business through virtual events in a time when virtual events have become a widespread lead generation tool?
In this article, we want to equip you with some ideas on organizing a popular event that will deliver the right business outcome for your SaaS.
So let's dive in!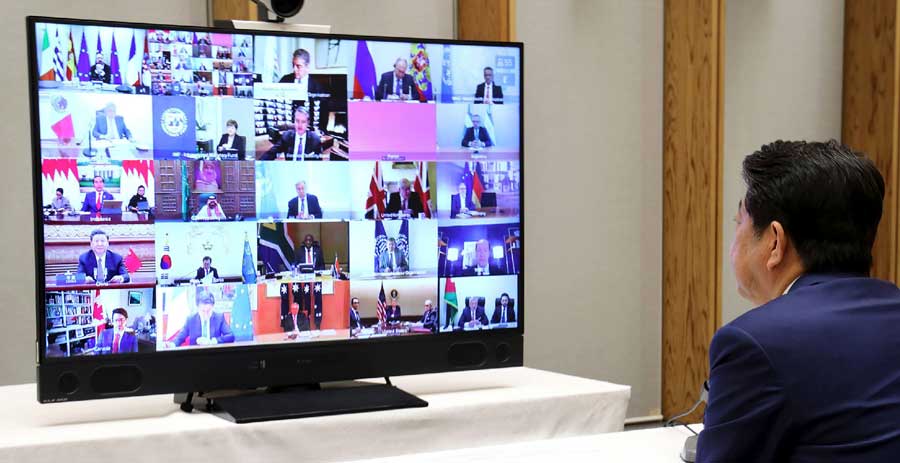 Step #1 Plan ahead
Organizing a virtual event might seem easier compared to a traditional conference. While you don't have to bother booking a conference space and worry about the logistics, launching a virtual event still requires a lot of effort. Creating a plan with deadlines for each stage of event planning is usually the best approach.
For example, when booking speakers, you need to consider your before, during and after the event stages:
Before: Reserve some time to get speakers onboard and prepare your agenda. Keep in mind that some speakers might have a pretty full diary – you'd have to book them a few months out.


During: Before moving to the promotion phase and choosing social media channels to give your event a boost, make sure you have an impressive list of speakers. Most importantly, prepare a plan for the growing interest in your business offering after the event is over.


After: Once you are done with the event, consider creating event highlights videos that can recap the event and re-engage event attendees. Also, such videos can contain a powerful call to action which will lead people to the next stage in their buying journey on your website.


Step #2 Get the speakers your audience wants
Not all industry celebrities you can think of inviting are ideal candidates for your audience. For instance, some of them can create content for SaaS founders or marketers and that's how they have reached your attention.
However, they are not necessarily followed by people who would normally buy your product. Let's imagine you are promoting a SaaS product that offers an online security solution. In this case, you should be inviting speakers who are industry leaders in Internet security and are followed by people who are your ideal customer persona.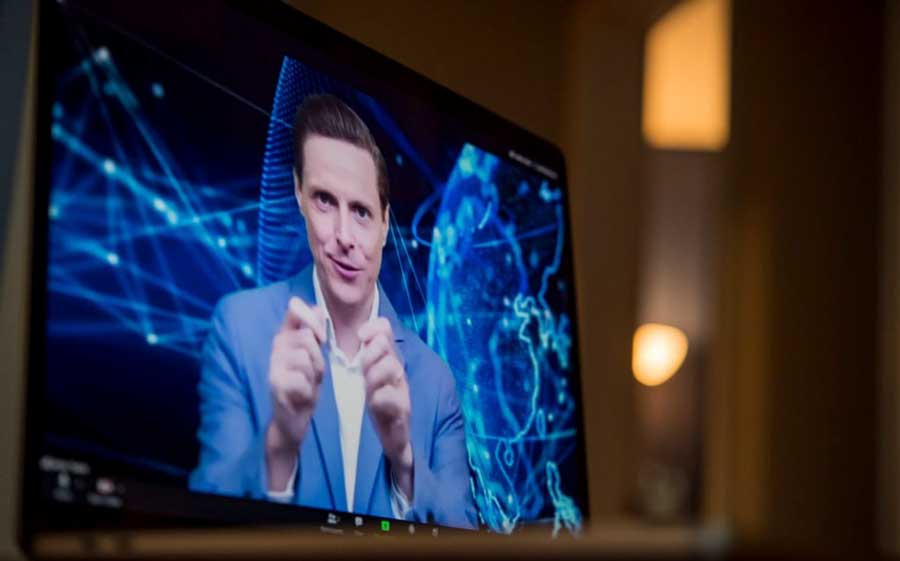 Step #3 Attract media sponsors
Choosing media sponsors is as important as choosing the right speakers.
Media sponsors give a helping hand at the promotion stage and contribute to your event's popularity. So how should you approach the process of selecting media sponsors and outreach them with an offer?


(1) First of all, form your project execution plan for this event planning stage and make solid research of media portals, influencers who have blogs or podcasts, or other SaaS companies that can have big email lists. These targets should normally address the audience that you want to target.
(2) Before you start sending emails, think of what you can offer to get your potential media partners to go the extra mile and spend time on writing content, promoting, and supporting your initiative. You could offer to create a slideshow presentation promoting your media partners which you would show during the session breaks. Mentioning your partners in newsletters sent to attendees could be another idea.
Step #4 Work with talent for cross promotion
Speakers would want to contribute to your virtual event for free because they want to grow their personal brand and speaking opportunities are opening a way to a lead generation gold mine. However, they might not be that interested in helping you promote your event. Here is how you can encourage your speakers to promote the event to their audiences.
If most of your speakers participate because they want to build their personal brand, why not create custom promotional materials they could use? Normally, such people would not want to create their own and dedicate their limited time to helping you out with a promotion.
However, if you prepare some social media graphics, post templates, and give them some guidance on when to promote your event, you would make it much easier for them to engage.
Step #5 Use smart tools
Getting traffic to a new event page is not a piece of pie and requires a lot of optimization. Tools such as Clickflow can help you with this task, so you can focus on making your event work instead of learning about SEO from scratch.
If you create a dedicated landing page where people can sign up for your event, consider using exit intent technology to increase your chances for users to sign up. By showing a popup, you can offer some more incentives for people to join the event such as some free post-webinar materials or closed mentoring sessions with experts.
Here is an example of how exit-intent popups can help attract more leads.
If you are massively using social media to promote your event and post a lot on Facebook or Twitter to gauge interest, you should consider using these social media browser extensions to help you automate all the work.
Here is an example of one extension from the list that can boost your productivity while you are planning for an event.
Choosing a virtual summit platform is another area of event organization where technology plays a core core. That's where you can consider using platforms which can help you run multiple sessions at the same time.
Step #6: Outsource more
Organizing a virtual event can be a one-off activity for your company. However, it requires the engagement of all sorts of specialists. While creating a dedicated webpage for your event, it is worth finding a graphic designer who would work on a per-project basis, instead of hiring someone full-time. The latter option can turn out to be much more expensive than outsourcing most of the processes.
Also, instead of hiring an event manager for your company, you could consider cooperating with a freelance event manager or outsource event management to an external agency.
They could have already established relations with the speakers you want to invite to the event and could help you out with the outreach. Sometimes, it's worth buying influencer marketing services and get the brightest people to speak at your summit rather than stretching out on doing it by yourself.
By getting top people to work on your project, you can produce value for your attendees quicker.
Summary
Online events have become accessible to everyone and it has never been more difficult to stand out with your content online.
It takes time and effort to organize a virtual summit that will generate the desired business value for your SaaS. However, if you set the right goals and follow the tips we have described, you will suddenly get more chances to succeed with your virtual summit than your competitors.
So why not try it?
Get real-time sales alerts
Use our extensive reporting tools to
track progress, monitor sales and

---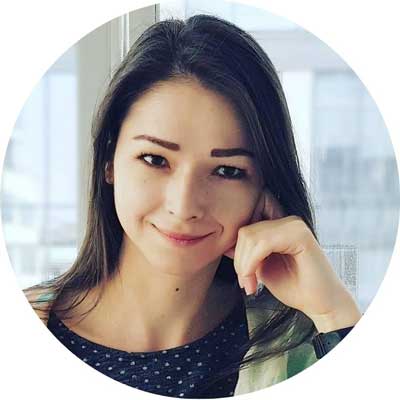 Author: Margo Ovsiienko
Margo Ovsiienko is a Growth Marketing Partner for tech companies. She creates content that converts website visitors into paying customers for B2B/SaaS companies with digital marketing funnels. Get in touch with Margo on her blog, Margo Leads or LinkedIn.