Events and COVID-19 - What Event Planners Should Know in 2022
The COVID-19 pandemic shook the world and put many of us in positions we may have never thought possible. Fortunately, the worst of the pandemic seems to be over, and learning to readjust to our old way of life is happening all across the globe.
Currently, the US is ranked as the 7th highest country with new COVID cases, and on April 18th, the federal mask mandate on flights was overturned. With these recent changes and the overturning of federal mask mandates, you may wonder how the future of employment, running a business, scheduling meetings, or even hosting events will look and work.
For those who host and manage events, the transition to virtual or even hybrid events has likely brought plenty of challenges, but also plenty of additional benefits and previously unseen advantages. Understanding where we stand with COVID-19 today can help you to better prepare for the virtual, hybrid, or in-person events you intend to host.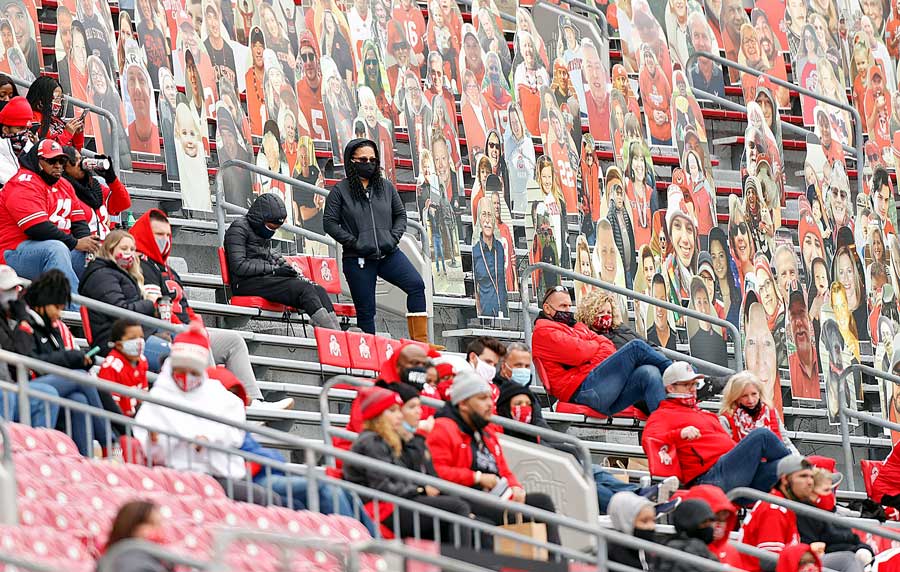 CDC Gathering Update (2022)
As of January 2022, the CDC recommends following the CDC's COVID Data Tracker to stay updated with the latest news and discoveries regarding COVID-19 around the world.
As of January 2022, the CDC also recommends that individuals follow state and local laws and any regulations or restrictions in place. A surgical N95 mask is recommended when spending time around the elderly or the vulnerable. Avoid going out in public if you are sick or if you believe you may have COVID-19.
Social distancing tool for seating maps
Purplepass offers an auto social distancing tool
for spacing out your guests on seating maps.

Understanding Your Area Laws and Regulations
If you are thinking of planning an event of any kind, it is important to check your state and county's current laws and regulations as they pertain to COVID-19 and hosting in-person events or gatherings. Not all states operate in the same manner, especially for public health, restrictions, as well as public gatherings or events.
Use the CDC's COVID Data Tracker to monitor news and changes that may apply to your location.
Consider the following guidelines from the COVID-19 Community Level guidelines from the CDC:


Low-Risk Areas
Wear a mask based on preference


Medium-Risk Areas
Wear a mask when around vulnerable individuals or if you live with someone who is susceptible to disease and/or infection.

Speak directly to your doctor about wearing a mask indoors if you have breathing trouble or another medical condition.


High-Risk Areas
Wear a mask indoors and out if you are high-risk or surrounded by high-risk and vulnerable individuals (regardless of vaccination status).


Returning to In-Person and Hybrid Events
Ultimately, for events and event planning, the pandemic has had less of an impact than originally expected. Nearly half of event exhibitors (45%) claim they believe their budgets will return to normal by the end of the year, with optimism. Approximately 62% of event exhibitors plan to attend the same number of events and, sometimes, even more in the future years.
Nearly 72% of all attendees surveyed also responded similarly.
The more in-person events we see again, we will also see a drop in virtual events. However, one area that is showing plenty of promise includes hybrid events. Hybrid events provide an opportunity to attend events in-person while also maintaining the option to view the event virtually through the use of a live webinar, group meeting, or even with the use of a livestreaming solution.
Some benefits of hosting hybrid events include:
The ability to maximize your reach, both online and off, when sending invitations

The ability to appeal to a wider audience, even those who are uncomfortable with attending an event in-person

Data collection and analytics in real-time are available and useful for future marketing campaigns and/or events


Challenges of Returning to In-Person Events
While some corporate leaders are eager to return to in-person meetings, there are many challenges to consider and keep in mind.
Transitioning back to in-person events and gatherings after conducting them remotely may require a significant budget and management increase. Before you choose what type of event you plan to host, there are a few factors to keep in mind:
Staff
Hiring additional staff to help with managing gatherings and handling events can be extremely costly. Resuming staff meetings and even public events in person can quickly add up, and may be unattainable for small businesses that have already adjusted their budgets during the worst of the pandemic.


New COVID Variants
Another concern to keep in mind if you are planning events and considering doing, so indoors is the potential for new COVID variants. With COVID being entirely unpredictable, it is difficult to determine if a new COVID variant is already active and spreading throughout one's local community.
Virtual and/or hybrid events minimize the risk of spreading germs and potentially deadly viruses to others.


Fear of Creating a Superspreader Event
One reason it may be difficult to return to strictly in-person events is the fear of creating a super-spreader event. While some feel comfortable attending in-person events without a mask, others are more vulnerable to infections and potentially dangerous and life-threatening diseases.
If your audience of potential attendees is more cautious or vulnerable, they will more than likely prefer to attend an event that is virtual or even a hybrid event, depending on how the event is set up.


Convincing Others to Return to In-Person and Hybrid Events
Unfortunately, it is not always easy to convince those who are nervous about the global COVID-19 pandemic to attend an event in-person or even a hybrid event, especially if they know someone who was impacted by COVID-19.
Before you plan any event for your business, school, brand, or organization, keep in mind the audience you intend to reach, and the location and demographics of your target audience. If you are targeting an audience that has been enduring strict lockdowns and mask mandates, you may have a more difficult time motivating individuals to attend in person.
You are more likely to find success by promoting both virtual and hybrid events whenever you are targeting a location that has endured strict lockdowns since the beginning of the global pandemic.
Embed a live stream on your website
Use the Purplepass live stream widget and tickets
to sell and stream directly from your website.
Ultimately, planning any type of event today should not be done without first considering the potential COVID-19 elements that may come with the process.
Whether you prefer in-person events or hosting an event virtually or with a hybrid solution, knowing the options you have available is the first step to coordinate any gathering as an event planner.