10 Tips For Attending A Convention
Conventions are an exciting way to make new business connections, discover helpful products and services, and keep on the pulse of the market or organization you work or volunteer within. Before attending your next convention, however, you can make the process go smoothly and more efficient by following these tips to help you plan your trip. The more organized and prepared you are, the more you can get out of your time.
1. Create An Arrival And Parking Plan
Sometimes the conventions have parking plans mapped out for their guests, sometimes they don't. If they don't aid with parking, having a well-thought out plan for your arrival at the convention location, in addition to a parking plan if relevant, will help make getting there and making it inside that much easier.
Things you should consider before heading to the event:
Are you driving, taking a taxi or uber?
Is there a parking structure offered or near by? If so, does it cost?
What is the fastest route to take with the least amount of traffic encounters possible?
Can you contact other attendees to carpool with?
Does the venue offer parking or parking plans?
Can you reserve a parking spot ahead of time?
2. Familiarize Yourself With The Convention Schedule
If you can access the convention schedule or program, commit it to memory so you know where and when to be while you're there. At every convention there is something you really want to see, and other aspects you don't care much for. Plan for the exhibits and booths you really want to see and if you have time you can explore other options. By studying the convention schedule and activities, you will know when and where you need to be to get your moneys worth at the event.
3. Prepare Snacks For The Day
Nothing is worse than an empty stomach and no time to wait in line for food.
If you can bring snacks to the convention, don't hesitate to prepare and pack them for the day. Having them handy will prevent you from getting hungry and potentially spending money on higher-priced foods and concessions while you're there. Even if food is affordable, sometimes you don't have the luxury of stopping for food if you are trying to attend every activity on your list.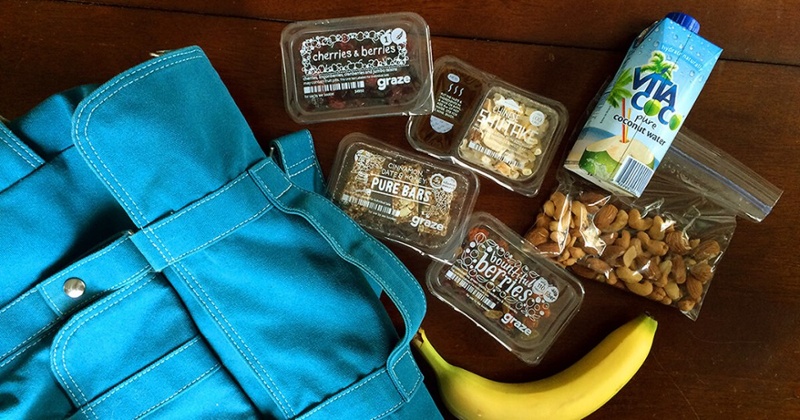 Don't put food on the back burner, but don't forget the reason you are paying to attend such event. It's always better to be over prepared than under, packing simple items you can snack on to get you through the day will make a world of a difference.
4. Bring A Tote Or A Backpack
If you are bringing materials to the convention, or plan on making any purchases, bring some type of a tote bag or a backpack so you don't have to hold the items all day. Having something to hold your items in makes walking around so much easier and keeps everything safe and secure. Whether or not you are purchasing items, plan on brining a bag if allowed to hold extra snacks, water and other items on your convention checklist.
5. Bring A Portable Charger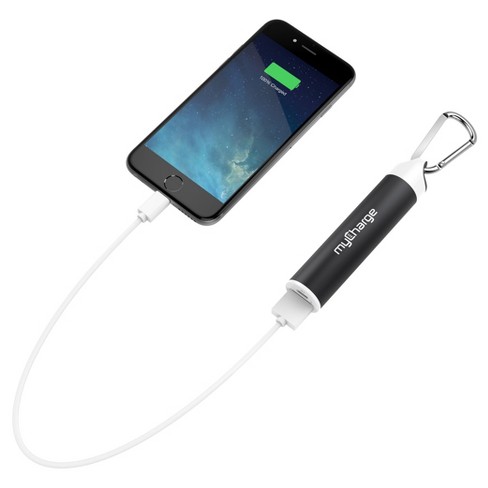 Would you rather have a fully functioning cellphone or a dead one?
Most likely you are going to be using your smartphone and electronics A LOT; ordering Ubers, taking photos, videos, staying connected on social media, etc.
Ensure that your electronics are ready to be used when you need them by bringing a portable charger; you can find these literally EVERYWHERE, in stores, online and even at gas stations. Portably chargers are great because they don't limit you to a wall, but you can charge and walk at the same time.
6. Prepare For Wardrobe Malfunctions And Other Potential Issues
Unlike other events, conventions comprise costumes, dress ware, the whole shebang; with that much going on something is bound to go wrong.
You never known when the unexpected can happen, which is why it pays to be ready. Consider bringing safety pins, glue, mini sewing kit, or other emergency fixes with you in your tote. If anything happens to your clothing or other items you may need, you can repair it while on the go rather than having to go back to your hotel.
7. Save Money By Registering As A Group
Group discounts are the way to go!
If you can manage to gather a few friends, associates, or colleagues to register as a group, even if you aren't attending the event together, it will save everyone money. You can even accomplish this coordination via email if you have company employees from other locations who are also attending the same convention. Where there is a will there is a way, so upon registration look for all possible discounts and other group rates.
8. Bring Water
If allowed, bring water!! This is so important for convention attendees because all the chaos and excitement can cause you to forget about your human need for water. It is important to stay hydrated so you can maintain energy levels and focus on the event; it isn't fun for anyone when you turn delirious from dehydration.You may also not have frequent opportunities to find or buy water while you are there. This is especially the case if you are attending a presentation.
9. Keep Your Schedule Flexible
Of course you want to see everything, but sometimes you just can't and other things come up. If you want to actually enjoy your time, you need to remain flexible.

In other words, avoid squeezing too many activities into a short time frame and don't commit yourself to too many engagements. Leave time to devote attention to new things you discover while you are there. By taking this approach you can reduce stress and make it possible to focus on new things you weren't aware of before you arrived. This strategy will make the trip more enjoyable and even potentially more productive. Remember, it's about living in the moment, it's the journey not the destination. Plan your adventure, but if the day takes you somewhere else, don't fight it but enjoy your time.
10. Only Pack The Essentials
It may tempt you to pack everything you might use while you are out of town at a convention, but doing so will mean additional luggage and can create problems packing and traveling. Only bring the essentials you know you will use so it can allow you to travel light. Less baggage makes packing and commuting much easier. For packing instructions and ideas on what to bring, checkout this convention checklist.
Before attending your next convention, incorporate some of these tips into your plan or itinerary to help you avoid issues and make the most of your time while you're there. Preparation and planning are the keys to making your trip more enjoyable and avoiding problems that require additional time to remedy.