matching article(s)
Show content for
Everybody
Organizer
Buyer
Answers
View your ticket stats using the Purplepass plugin on WordPress
View your ticket stats using the Purplepass plugin on WordPress
If you would like to view your event or ticket stats from WordPress, follow these steps:
Select the "Events" tab located to the left of the screen in your side navigation bar
2. Select the event whose stats you wish to view
3. At the top-right of the screen, select the green "View Event Stats" button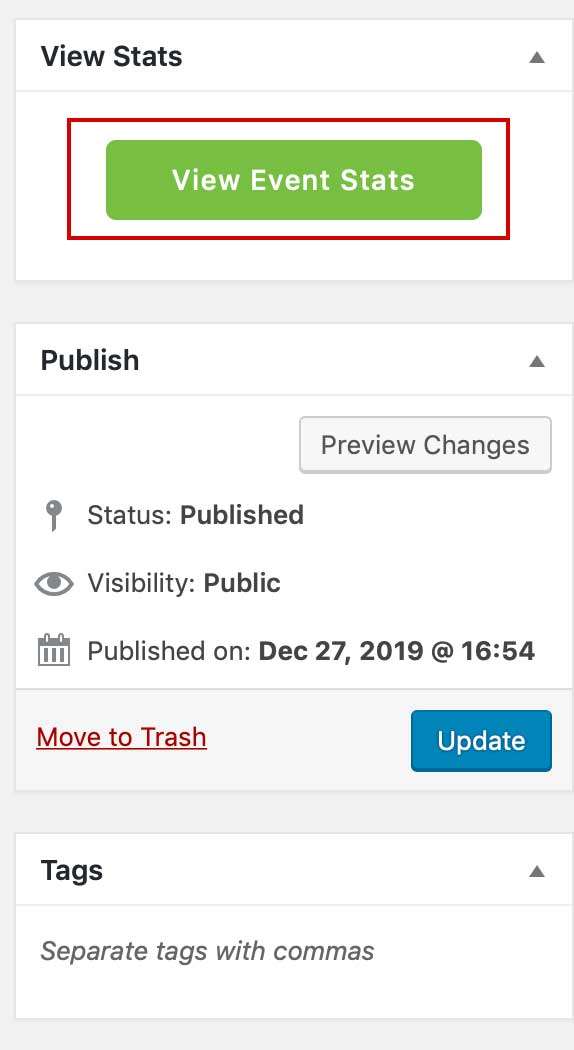 4. A pop-up window with relevant event stats will appear
About your stats window

The stats window allows promoters to view ticket sales as a graph and also as classic text statistics. In addition, there are also several tabs at the top of the pop-up window where promoters can view a variety of different stats for their event.
Geography tab complete with a heat map
Track your Attendance

The Packages/Passes tab shows current package or pass offers
The Marketing tab shows how people are finding information about your event. This feature can also allow promoters to create custom tracking links.

Social Marketing keeps track of all social media campaigns
The Coupons tab allows management of all discount offers running

Guest List allows the promoter to manage the guest list for the event
The Outlets tab is used to manage event sales outlets
Note: There is also the option to view a specific date range by clicking the settings icon in the upper right hand corner of the pop up window. There are three icons, and the settings icon is in the middle.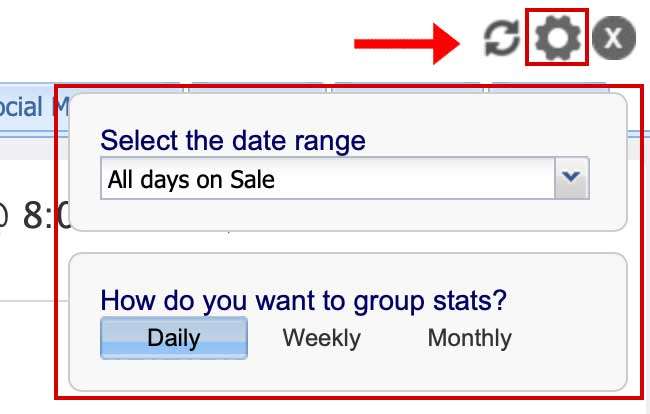 You can filter the date range from the drop down menu for convenience.
For more information about using Purplepass' WordPress plugin, click here to access our guide.