matching article(s)
Show content for
Everybody
Organizer
Buyer
Answers
Set the minimum tickets required for group pricing
Set the minimum tickets required for group pricing
If you want to select the minimum amount of tickets required to allow customers to qualify for group pricing, log in to your Purplepass promoter dashboard and follow these steps.
Select "Create New Event" in the top navigation bar or edit an existing event

Enter the relevant event details until you reach the "Ticket Pricing and Options" section
When creating your ticket types, you will see an "Options" button to the right of the page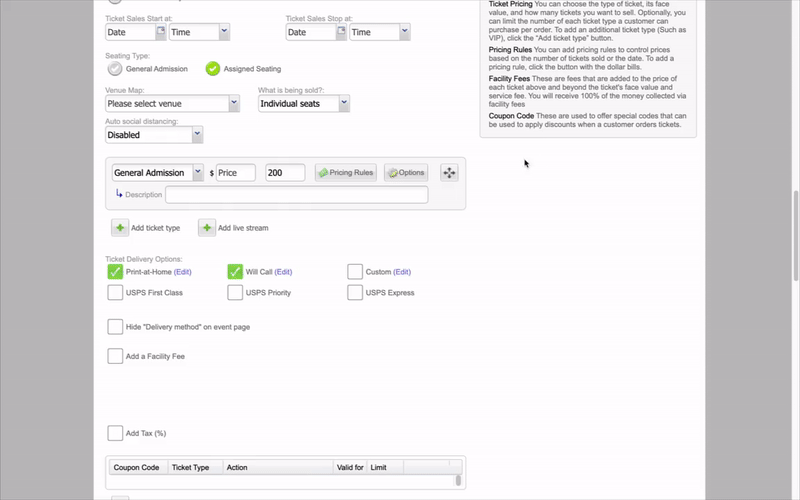 Click the button, and a pop-up window will appear on the screen
Halfway down the page in bold lettering, there is a sentence "customer must buy at least ___ tickets"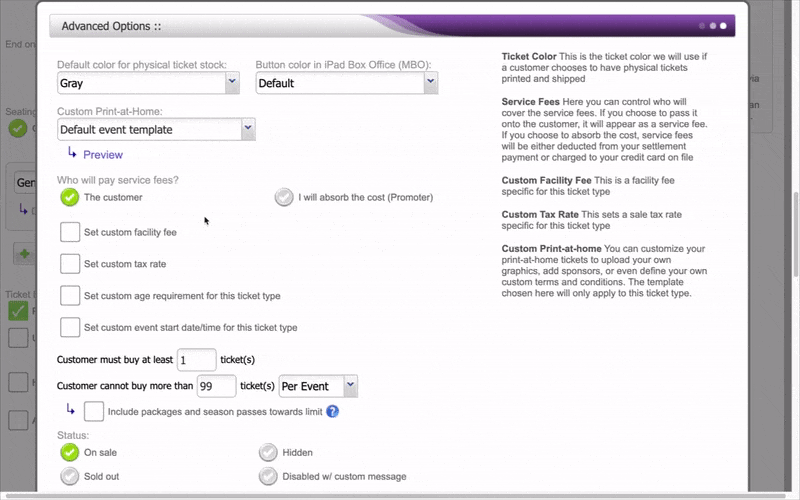 Enter the desired number in the box to set your minimum
Below there is another sentence in bold; " Customer cannot buy more than ___ tickets ____" NOTE: this option can be per event or per order.

Enter the appropriate information in the fields provided. NOTE: you have the option to include packages and season passes towards the limit you set. This option means this ticket type found within any packages or season passes will count towards its overall limit.

For example, if you have limited VIP to 4 per customer. If they purchased 3 Meet & Greet packages which already included a VIP ticket, then the customer would only be able to purchase 1 additional VIP ticket on its own. This ensures an overall limit of tickets required per customer, regardless if they purchase individually or as a part of a package.
Finish entering any details in the pop-up box
Click the "Update Options" button at the bottom of the page to finish and save your changes