Results for ""
Show content for
Everybody
Organizer
Buyer
Answers
Setting default fees per event
Setting default fees per event
There are two different options for paying service fees.
Option #1: As an event organizer, you can choose to let the customer pay the service fee, in which case, it will be added to the sale price of the ticket.
Option #2: The second option is to absorb the service fee, which will be deducted from the total sales by Purplepass.
If you want to have control over managing service fees or someone else pays your service fees, follow the steps below to set a default for fees per event.
If not, the fees will automatically be controlled by the system and tacked on to the customer's ticket price.
Log in to your Purplepass event organizer dashboard
Under My Events you can edit an existing event or click Post new event for sale
Locate your Ticket Pricing and Options section by scrolling down
When creating your ticket types, you will see an Options button
Click the button, and a pop-up window will appear on the screen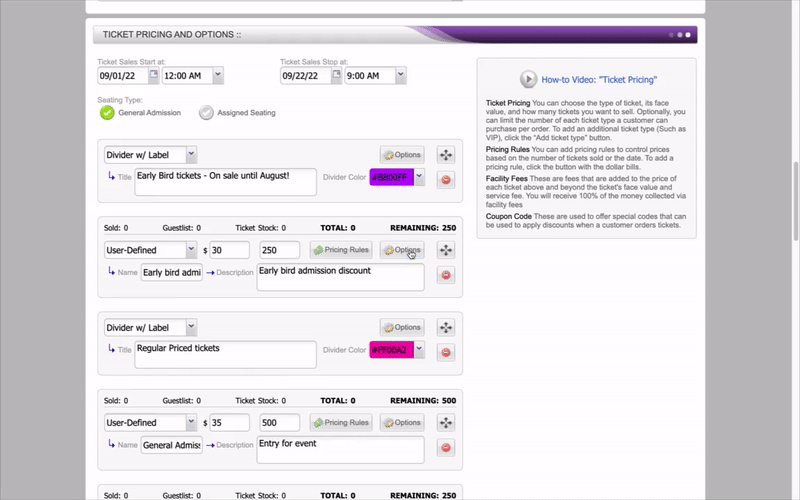 In the Advanced Options window, find the section Who will pay service fees?
Select either I will absorb the cost (promoter) or The customer. NOTE: you can also set custom facility fees and a custom tax rate
After entering any additional information, click Update Options button to save your changes