matching article(s)
Show content for
Everybody
Organizer
Buyer
Answers
Creating an event using a seating map
Creating an event using a seating map
Creating an event with a seating map is a simple task. First,
Make sure you have a seating map uploaded to your account; Contact your service rep on how to get a seating map.

Once you have one on your account, all you have to do is create a new event using the menu button "Create New Event" on your account page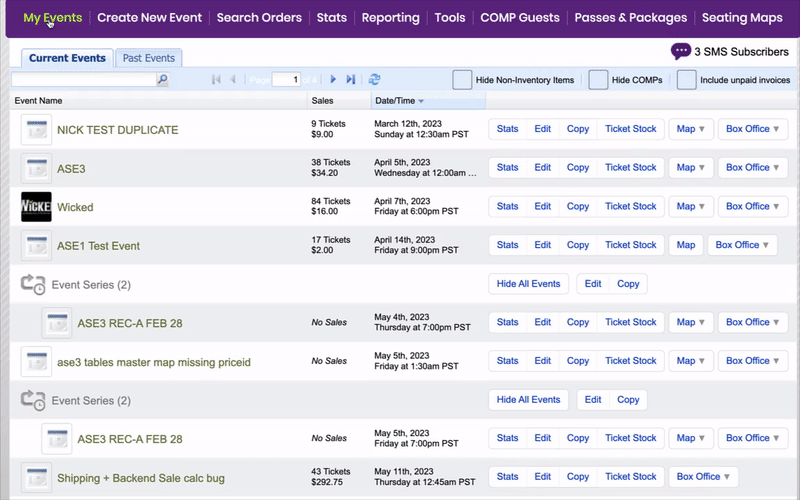 Fill out all the information about your event. When you get to "Ticket Pricing and Options" you will see the "Seating Type" option.

Here you will select "Assigned Seating" then select your map from the pull-down menu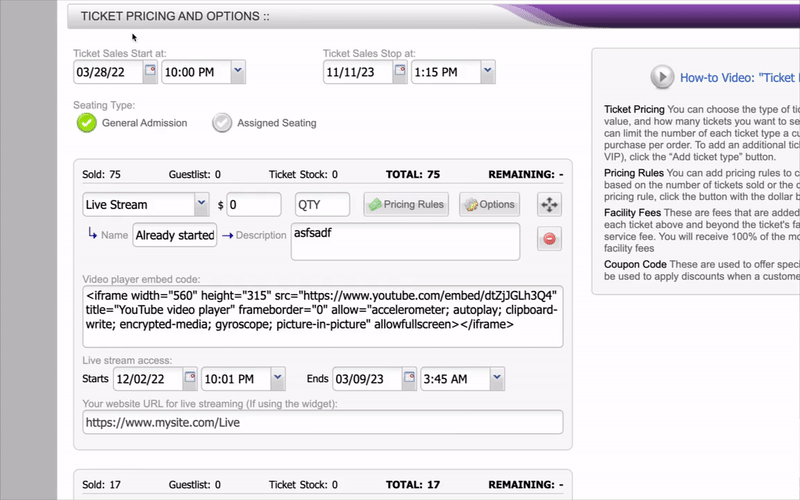 Make sure you fill out the rest of the section