matching article(s)
Show content for
Everybody
Organizer
Buyer
Answers
Allowing customers to upload files at checkout (Proof of vaccination, waivers, permits, etc.)
Allowing customers to upload files at checkout (Proof of vaccination, waivers, permits, etc.)
Using the File Upload feature from Purplepass allows you to request additional information or files from future guests at checkout. By using the File Upload feature, you can request everything from additional identification and waivers to proof of vaccination or a negative COVID-19 test.
Here's how to add the upload file feature at checkout:
Login to your Purplepass promoter dashboard
Select "My Events" from the top left menu
Navigate to the event you want to add the file upload option to and select "Edit" on the event's highlighted tab. Or, if you are creating an event, click "Create New Event".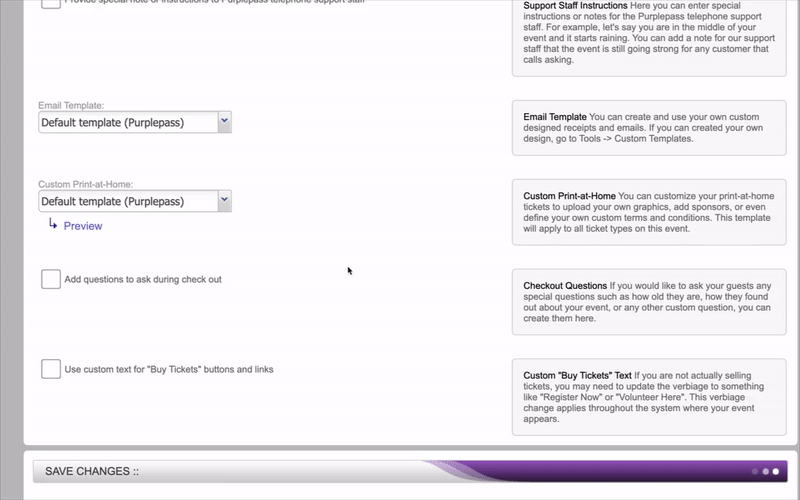 Scroll towards the bottom of the event editor and select "Add questions to ask during check out". Click "Add check out question" and a pop-up menu will appear.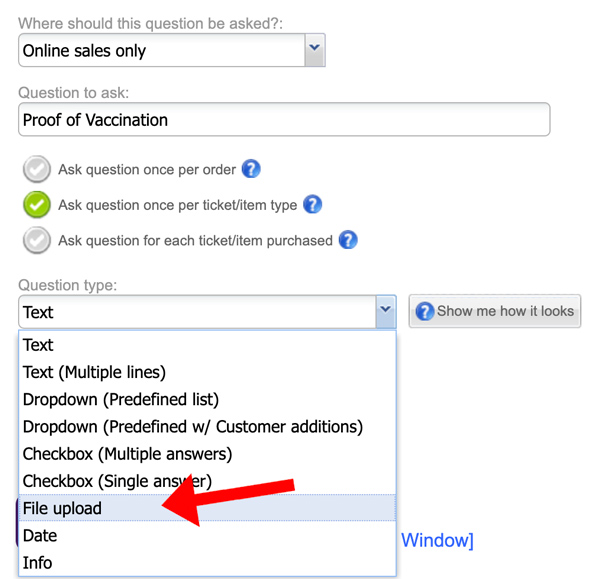 Fill out the required information
Click the dropdown bar presented below "Question type"
Select "File Upload"
Review the settings of your custom question
Select "Save Question" to save the file upload request into your event's checkout process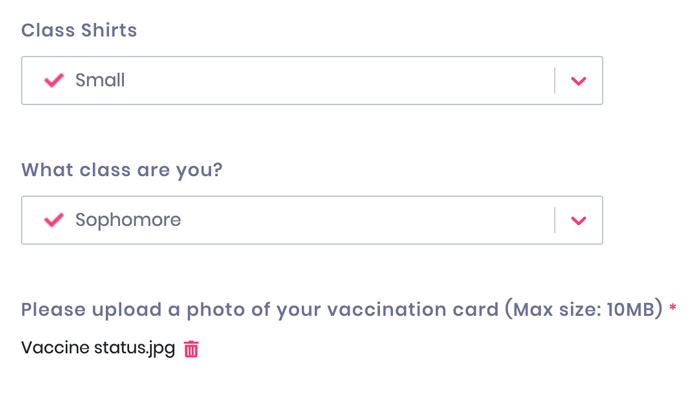 Ask question once per order: Will only be asked once per order. For example, you might want to ask how the customer learned about your event. This is something you would only want to ask one time for the entire order.
Ask question once per ticket/item type: This question will be asked only once per ticket type purchased. For example, if the customer is making a donation, you can ask which charitable donation they want their contributions to go to.
Ask question for each ticket/item purchased: This question will be asked for each item added to the cart. For example, if you are selling t-shirts, you will want to ask the size of each shirt they are purchasing.